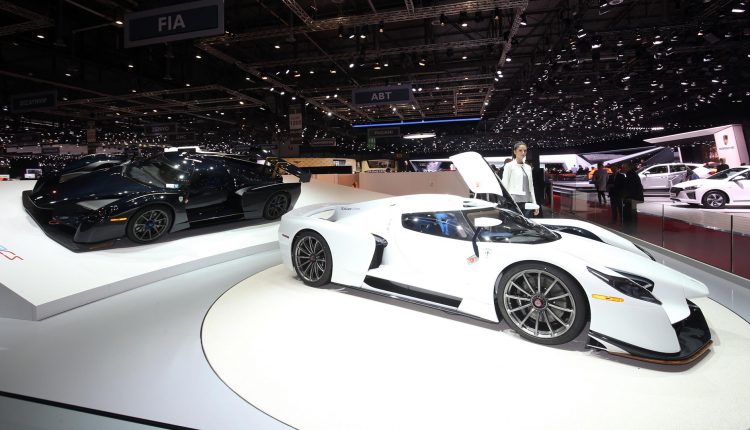 We all know about the SCG003 built by James Glickenhaus but what you might not know is that they are a government approved manufacturer which in short means, it is fully road legal.
Great so now you want one but you will have to part with $2 million (approx R26 million) but it would look properly menacing next to your Chiron or LaFerrari.
The full specs of the car below are for the road-going version SCG003S (Stradale)
Engine: Twin Turbo 4.4 Liter Reverse Flow V8
Max Power: >750HP
Max Torque: >590 FT LBS
Gearbox: 7 Speed Electro-Hydraulically Actuated Dual Disk Clutch Paddle
Shift Operated. 
Chassis: Carbon Fiber Chassis
Suspension: Front and Rear Double Wishbone Push Rod and Rocker Operated
Adjustable Dampers
Brakes: Brembo Carbo-Ceramic
Weight: <2866 LBS
Acceleration: 0-60 MPH <2.9 seconds
VMax: >217 MPH
Mechanical Grip: >2.0G
Net Downforce at 155 MPH: >1550 LBS
SCG says it will make its first four to six customer cars in 2018, then another eight to 10 in 2019, though it hasn't sold out yet.