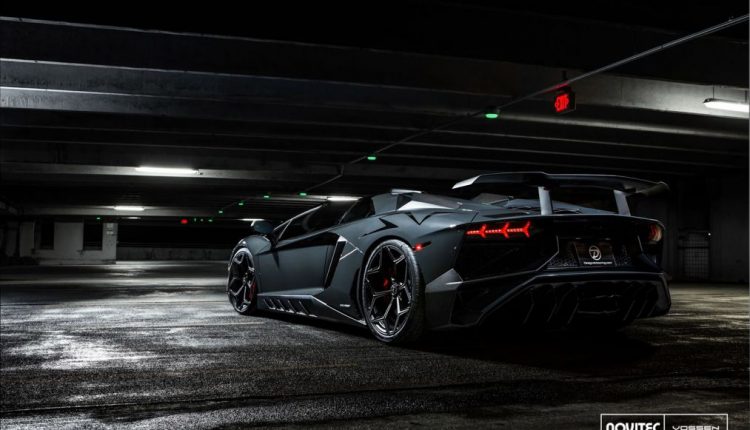 Last time we heard about Novitec tinkering with the mighty Lamborghini Aventador SV, it packed just 788 hp but now they are back with a new Roadster build and it's pushing out almost 1,000 horsepower.
One would think that the 750 horsepower that the SV comes with is enough but clearly not for this owner as it has been lifted to 970 horsepower (723 kW). This incredible new output comes courtesy of a supercharger being strapped to the 6.5 litre V12. Although performance numbers are not known or disclosed, you can be sure that they are and will be absolutely ballistic.
Novitec continued with their visual modifications to the Raging Bull and now the not-so-discreet standard version looks even less discreet. There is a freshly designed rear wing, prominent side skirts and a very angry rear diffuser. To wrap up the changes, a bespoke set of Vossen wheels have been fitted allowing a fantastic view of the red brake calipers.
Novitec Lamborghini Aventador SV Roadster