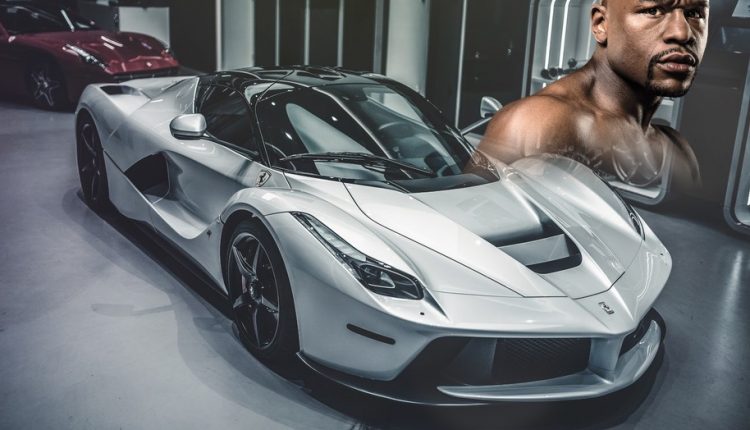 We all know Floyd Mayweather likes to talk about money and he since he can make more than $200 million in one fight, he is bound to splash out now and then on extravagant purchases.
He loves to buy cars and sometimes in pairs just like this case. The last time he shopped for 'a' Koenigsegg, he bought two including one of three CCXR Trevita. He also went and ordered the Kode57 Supercar but the most recent splurge he has made is the purchase of two LaFerrari's in one day.
In a video posted on FightHype YouTube channel Floyd shows off a $100 million cheque, talks about how much tax he pays and the recent double purchase he made.
"I just bought two new LaFerrari's. Bought a white LaFerrari today, bought a red LaFerrari today…"