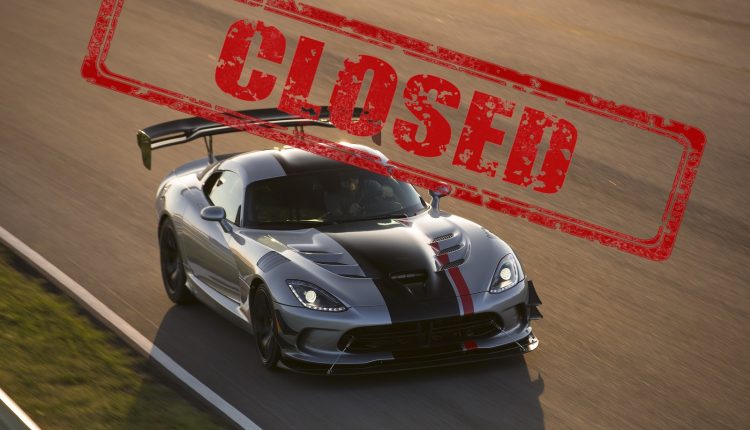 I know we don't officially get the Viper in South Africa but hearing that the factory in Detroit will be closing it's doors for good on the 31st of August is quite sad.
Since a kid I have had models of the Dodge Viper and my first RC car was one which I built with my dad so there is an emotional connection to this piece of American muscle.
At this stage the reasoning behind it is predominantly due to weak sales, the Dodge Viper has been in production since 1992 and built at the Conner Avenue Assembly Plant since 1995, albeit for a hiatus between 2010 and 2012.
Despite dwindling interest in the Viper, sales are actually up 33 per cent this year as enthusiasts look to purchase one of the final units to be built.