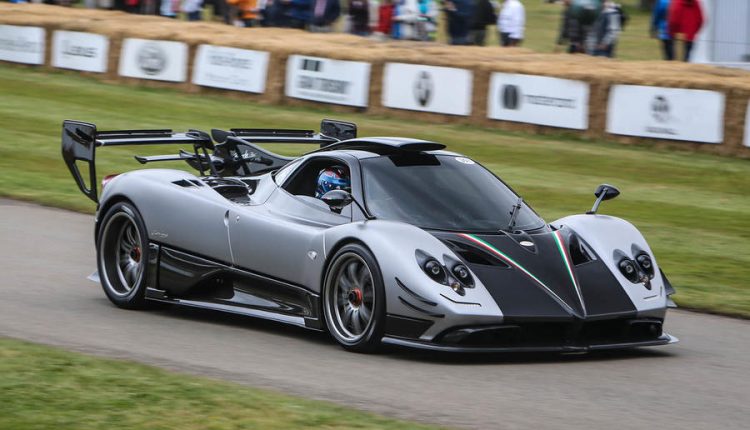 For those who watched Goodwood Festival of Speed this year, you would have seen a Pagani Zonda sporting one of the biggest rear wings ever seen. Well this is called the Oliver Edition and it was commissioned for the nine year old son of the owner.
Looks wise, it is as close to the Zonda R as you get and that wing is just jaw-droppingly massive. It is the first Zonda to feature a wing that is split into two and made entirely from carbon.
Other bespoke components of the Oliver Evolution include a carbon hood with two large air outlets, a Zonda Cinque-inspired roof scoop and a large carbon fin in the center of the decklid.
Imagine being 9 years old and this car was built "for you".