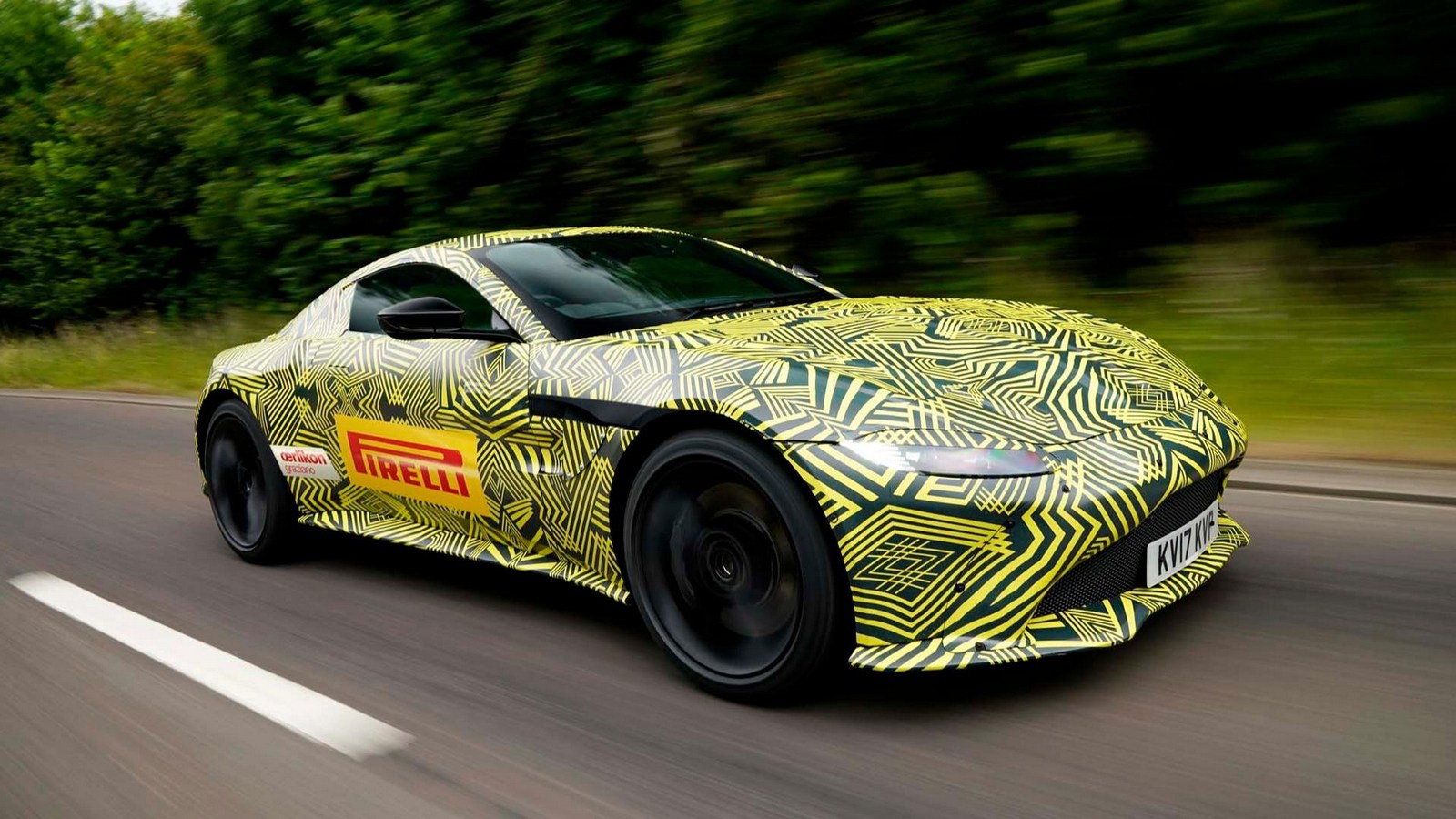 We have just received the first official photo's from Aston Martin of the next-gen Vantage.
It is set to be revealed later this year and although the car is completely wrapped in camo, the styling looks almost identical to the patent drawings we saw a few months back (see below).
We can see it will sport new slender headlights and a very Vulcan-like grille. There are fender vents, a rakish windscreen and moving to the back you can see an aggressive rear end with a massive diffuser that is flanked by a dual exhaust system.
The DB11's twin-turbo V8 unit is also slated to carryover but at this stage it is unknown if they will reduce its output from 503 hp (375 kW) and 695 Nm of torque.
Patent Drawings 2019 Aston Martin Vantage