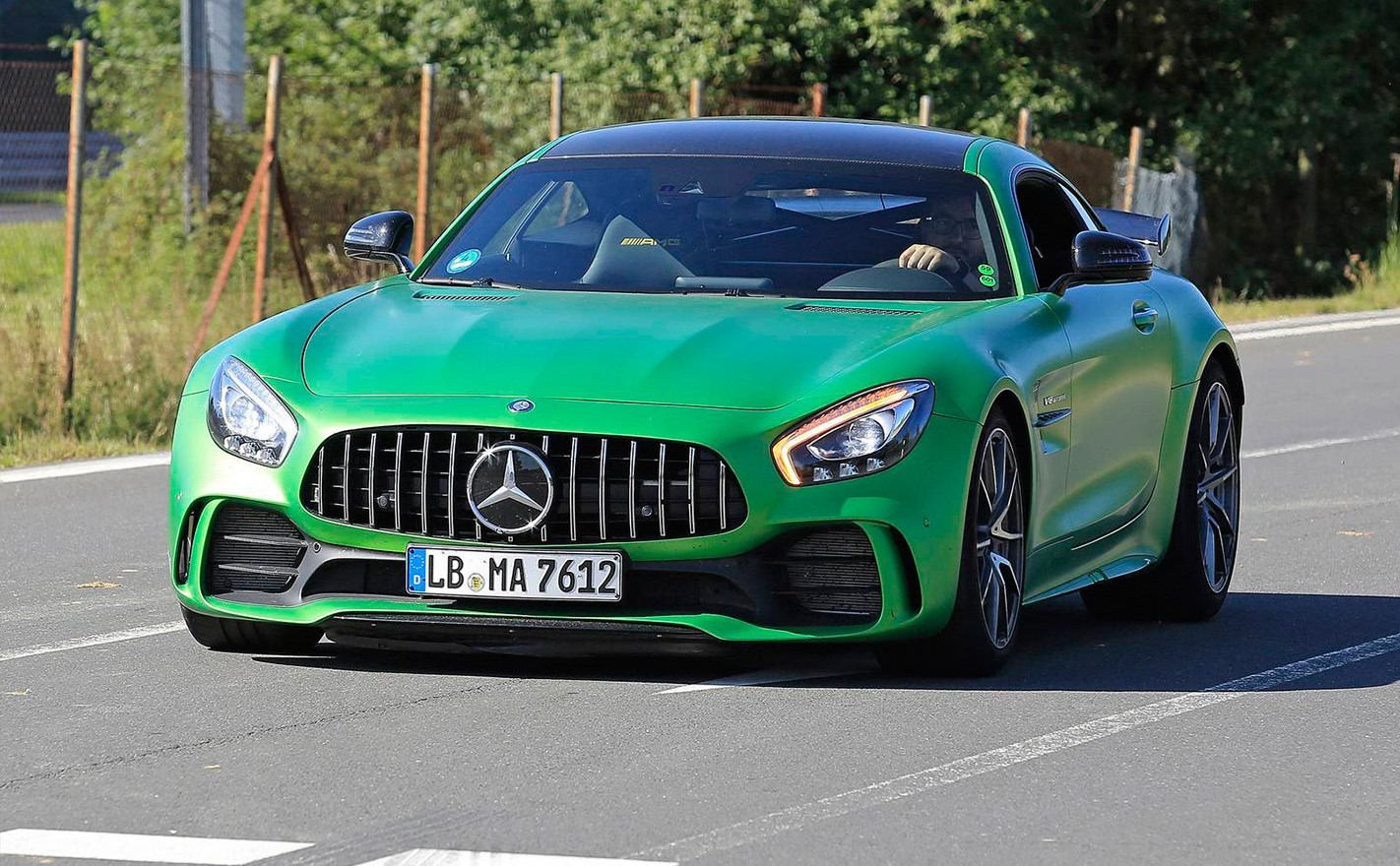 There has been far too much smoke about the rumored Black Series version of the AMG GT series and with these latest shots from the Nurburgring we are 99% sure that what we are seeing is in fact the sixth Black Series from the brand.
The AMG GT R mule was seen sporting a few tell-tale differences to the 'regular' GT R especially when looking at the rear.
Glued into the camouflaged rear hatch is lightweight polycarbonate in place of traditional glass. In the video below, the window looks production-ready with demister grid lines wired into it. On top sits a normal AMG GT R spoiler with its adjustable blade dialled to a sharp angle for increased downforce.
Beneath the rear bumper is a modified diffuser and exhaust taken from the AMG GT4 racing car. It is similar in style to that of the normal GT R, though its central tailpipe has been deleted and a more conventional twin outlet system has been retained.