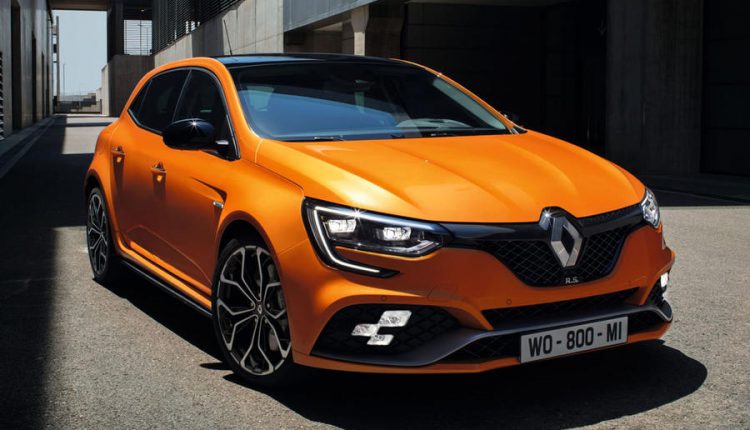 This is a new Renault Megane Renault Sport and it is bringing some punch (and new tech) to the hot hatch party.
1.8-litre producing 276 hp (derived from unit in the Alpine sports car)
4Control technology (aka four-wheel steering)
0 to 100 km/h in less than six seconds
Choice of Sport or Cup chassis
Choice of auto EDC gearbox or six-speed manual
Sport chassis comes with 18-inch 235 profile wheels and the Cup with 19-inch 245 wheels as standard
Lightweight alloys available as a further option on the larger wheel, saving 1.8kg each
Full, mechanical limited-slip differential
Four driving modes: Comfort, Normal, Sport and Race.
In Race mode in Cup car the stability control system will be completely switched off
Trophy version will be developed with nearly 300 horsepower
The four-wheel steering system allows the rear wheels to turn up to 2.7 degrees, improves the turning radius at low speeds, delivers greater all-round agility and improves stability at higher speeds.
The styling looks fantastic in my opinion and this is thanks to the front and back tracks being 60mm and 45mm wider respectively.
The rear of the car doesn't carry the Renault name, nor the RS flag logo of yesteryear. In comes a new double diamond insignia, inspired by the logo that adorned the Gordini R12's steering wheel in the 1970s.
Renault Megane Renault Sport