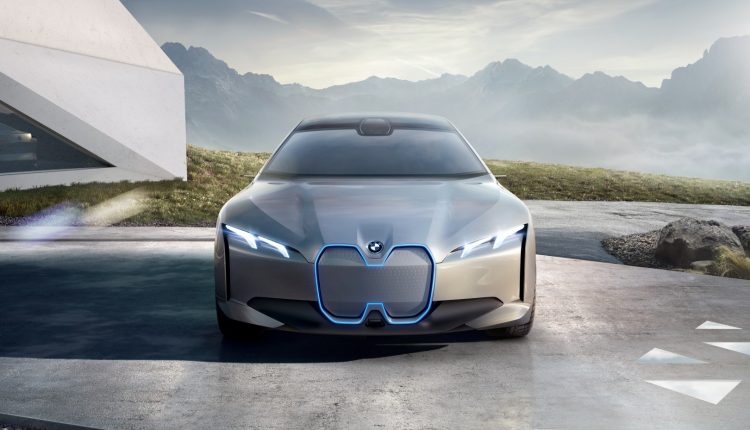 The BMW Group has just revealed the i Vision Dynamics to the press in Frankfurt which shows the direction of the brand's more immediate future.
The BMW i Vision Dynamics is a four-door Gran Coupe with a range of 600 km, a top speed of over 200 km/h and acceleration of 0-100 km/h  in four seconds.
Harald Krüger, Chairman of the Board of Management at BMW AG, said "With the BMW i Vision Dynamics we are showcasing how we envisage future electric mobility between the i3 and i8: a dynamic and progressive, four-door Gran Coupe. We are therefore electrifying the heart of the BMW brand and, at the same time, elevating BMW i into a totally new dimension."
What he is trying to say is that this is a preview of their third i Model and likely gives us our best look at the patented BMW i5. Some sources are saying that it will not be called the i5 and that BMW has not even confirmed if a production variant will be produced.
"The BMW i Vision Dynamics exudes modernity, progressiveness and an appealing technical aesthetic from every angle. As a trailblazer for the BMW brand, it showcases very clearly the BMW Group's future vision of emotionally engaging electrified mobility. Indeed, BMW will continue to focus its attentions on sporty and elegant vehicles in the years ahead."