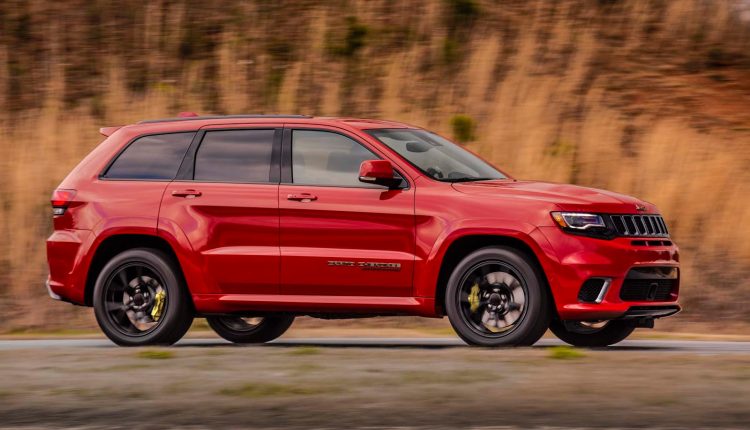 The Hellcat-powered Jeep Grand Cherokee Trackhawk comes standard with a 6.2-litre 707 hp supercharged V8 that allows the super SUV to hit 100 km/h in just 3.5 seconds.
As always, this is not fast enough or powerful enough for John Hennessey of Hennessey Performance so they now offer the HPE1000 package. As the name suggests, the package brings the horsepower up to a whopping 1,012 hp and 1,313 Nm of torque.
The result is a 0 to 100 km/h sprint time of just 2.9 seconds which is the same as the Lamborghini Huracan Performante.
Where does all this extra juice come from? Mainly from a 4.5-litre Supercharger system producing 14 psi boost. The kit also includes stainless steel long tube headers, a high-flow supercharger bypass valve, upgraded high-flow fuel injectors, a factory fuel pump upgrade, a high-flow air induction system and an HPE engine management upgrade with chassis dyno calibration.