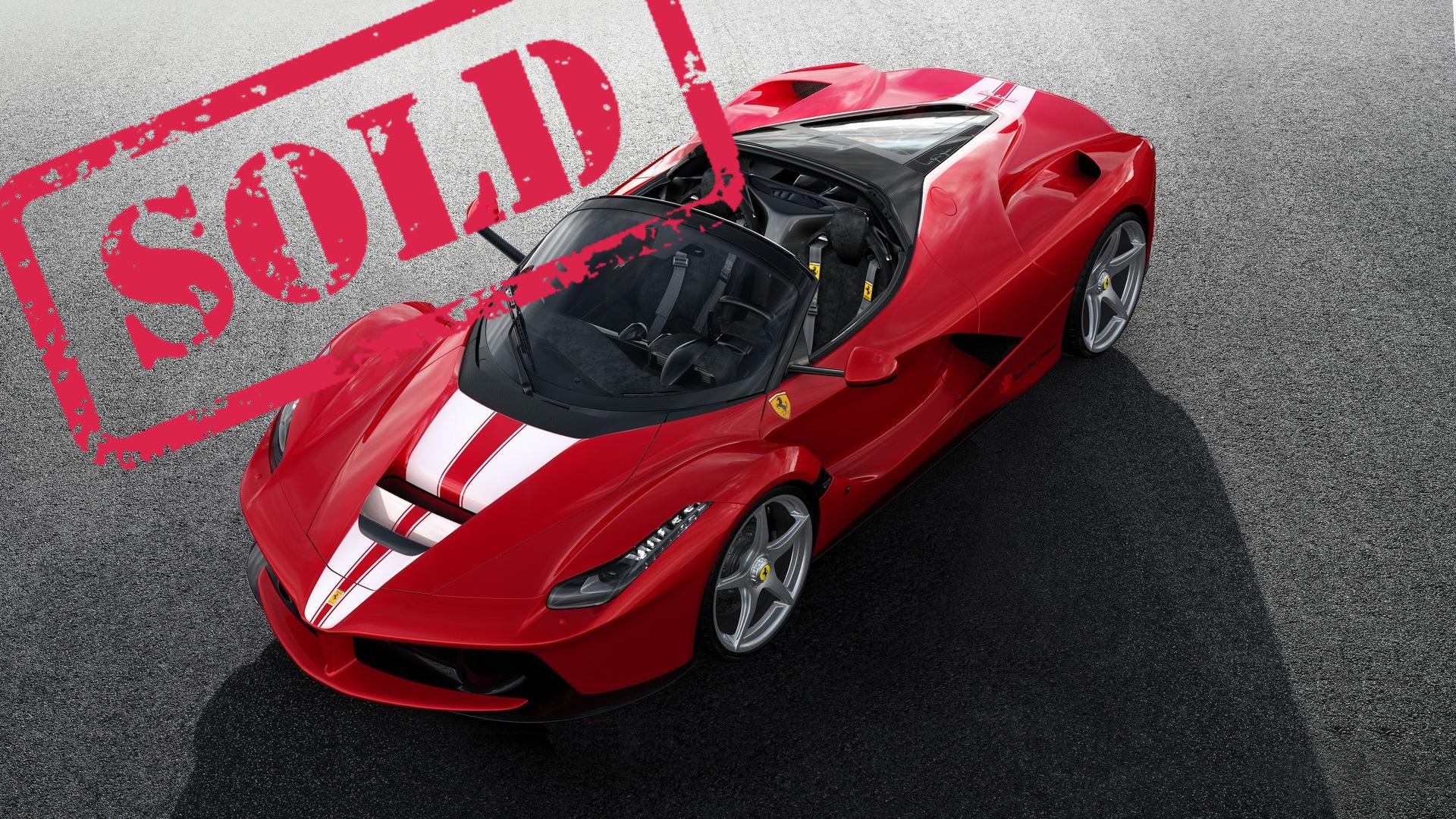 Remember we showed you images of what Ferrari are calling the last LaFerrari Aperta? Well the auction has concluded and as expected the number is eye-watering.
The new owner will need to part with a whopping $9.98 million (approx. R130 million) to have this topless beauty in his garage but at least the money is going to a good cause. All the proceeds from the sale will be donated to Save the Children, an international organization that works to improve the lives of disadvantaged children in over 120 countries worldwide.
With this price comes a new record for being the most expensive 21st century car sold at auction which means the 500th LaFerrari Coupe that has that title now slips to second place. This was expected considering the Aperta is a lot more desirable and produced in less than half of the numbers of the Coupe.