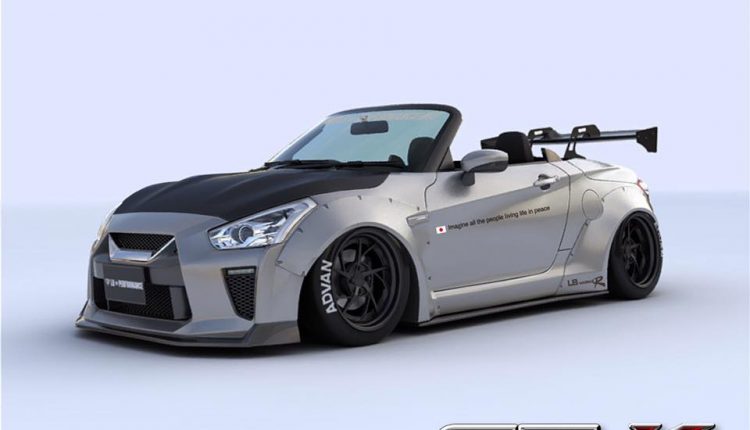 The famous tuning company from Japan is making headlines again but this time it is for something quite cute.
It is called the Nissan GT-K and yes it is a shrunk Nissan GT-R in convertible form. Well not actually a Nissan but rather a Daihatsu. Judging by the lights, it is a Copen and generally under the hood sits a small 600cc 3-cylinder.
Liberty Walk added their trademark flared fenders, an oversized swan-neck wing, some big wheels and even four titanium exhaust tips.
It has been created for the upcoming Tokyo Motor Show and judging by the amount of work done on the car we would not be surprised to see  the kit costing a lot more than the actual donor car.