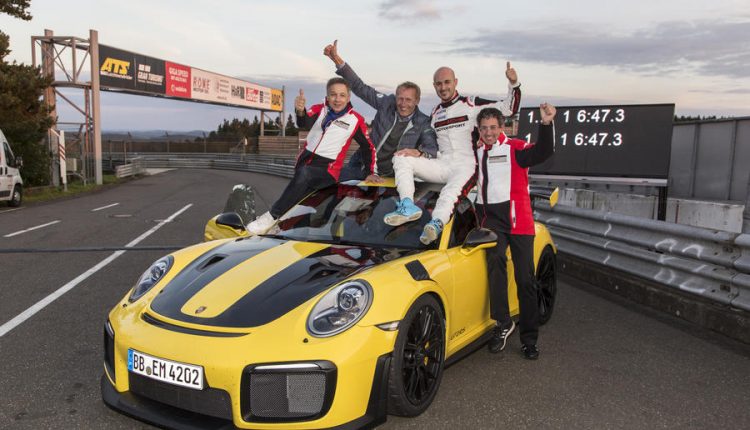 It has been confirmed that Porsche has broken the Nürburgring rear-wheel drive Record with their insane 911 GT2 RS by setting a time of 6:47.30.
With this time it is just 1.4 seconds slower than the Nio EP9 hypercar making it the second-fastest road car. It has knocked the Lamborghini Huracan Performante (6:52.01) to fourth place (if we take the Nio EP9 and Radical SR8LM into account). It now holds the world record for the fastest road-approved sports car on the Nürburgring Nordschleife!
Porsche ran two cars around the 'Ring for the record run; one driven by test driver Lars Kern, the other by racing driver Nick Tandy, although Kern set the fastest time.
The time makes the GT2 RS not only the fastest Porsche 911 of all time around the famous circuit but the fastest Porsche, beating the lap time of the 918 Spyder by more than 10 seconds.
Andreas Preuninger, the GT model line director, said: "We're particularly proud of the fact that this was achieved with two different vehicles and two different drivers, as this underlines the GT2 RS's ability to reproduce this record result over and over again."
The weather conditions were described as 'ideal', while the cars wore road legal Michelin Pilot Cup 2 tyres for the record run.
https://www.facebook.com/porsche/videos/10156102736457668/
https://www.youtube.com/watch?v=Fh8_2zQZ3xM