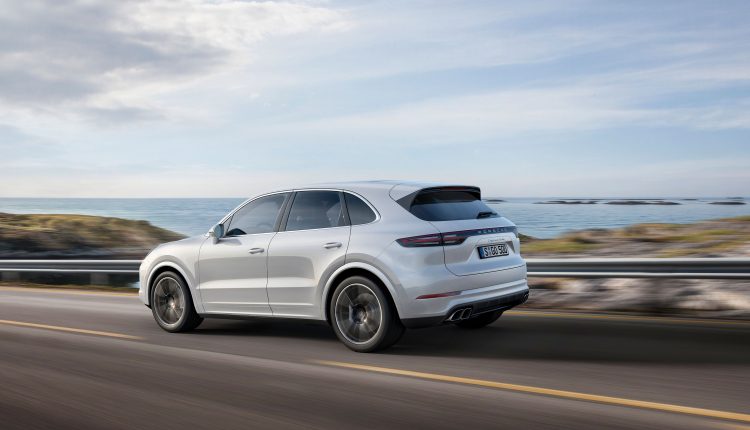 Porsche were not happy with launching just the GT3 Touring in Frankfurt so they decided to bring along the all new Cayenne Turbo which is already available to order.
As with all performance cars, the most important aspect is the engine and under the hood of this SUV sits a 4-litre twin-turbo V8 that puts out 542bhp and 700 Nm of torque. For those who know their Porsche's, it is the same engine, with the same figures as the Panamera Turbo.
It may pack the same power plant as the Panamera Turbo but it does not use the same dual-clutch PDK transmission found in there as it rather uses a conventional eight-speed automatic gearbox called Tiptronic S.
The performance figures are astonishing for a big SUV like this with a 100 km/h sprint dealt with in 4.1s but if you fit Sport Chrono, which adds launch control, then it can complete the dash in a remarkable 3.9 s.
There is a LONG list of extraordinary features in the new Cayenne Turbo so let's try summarise them in point form;
Adaptive dampers combined with a three-chamber air suspension that allows the car to vary the spring rate
 Supplementary 49-volt electrical system allows for electrically variable anti-roll bars
Rear-axle gets a torque vectoring rear limited-slip differential and an optional rear-wheel steer system
An active spoiler on the trailing edge of the roof that can act as an air brake
Door trims and lower rear bumper are painted the same colour as the body
Interior largely carried over from the Panamera