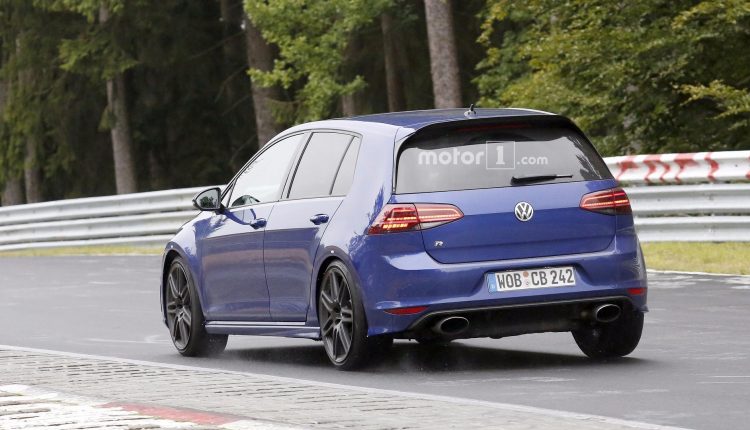 When Volkswagen unveiled the Golf R 400 Concept in 2014, VW fans were running around screaming and shouting with joy with the premise that a 400 horsepower Golf will be hitting the market but thanks to Dieselgate, the R 400 and R 420 never saw the light of day.
It seems VW did not close the idea completely as a Golf R mule recently spotted at the Nurburgring suggests that it might be back on the cards using a much better recipe.
Instead of using the 2.0-litre four-cylinder Golf R engine, the upcoming Golf R 420 might steal the power plant from the Audi RS3 which means a glorious 2.5-litre five-pot. It's hard to know for sure what exactly is VW/Audi cooking up, but it must be something fast judging by the fat exhaust tips.
Take a look at the shots of the mule and you will immediately notice oval exhaust tips just like the ones found on Audi Sport models such as the RS3.
Before we all get too excited about a hyper-hot Golf we don't expect the production version to keep these exhaust pipes or any of these design features of this Golf R mule.
What can we expect on a production version (if it see's the green light)? A slightly wider body kit and different wheels should be in the works, to complement the obvious massive increase in power.