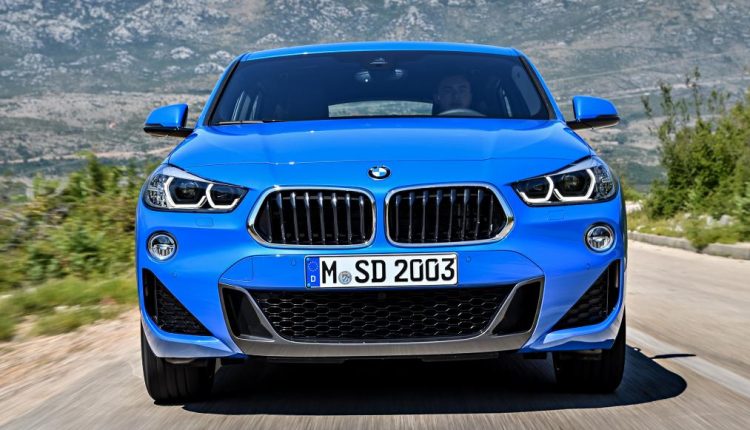 So after many leaks and an epic looking Concept a while back, here is the first ever BMW X2 which is designed to slot between the X1 and X3 of course.
Rather than boring you with long drawn out explanations like the press release, here are the important points to note;
It stayed admirably close to the looks of the Concept X2
Same wheelbase as X1 but shorter overhangs for a dynamic look
Roofline is 70mm lower than X1
Basic SE models get 17-inch wheels (higher trim levels get 20-inch)
Two-wheel drive petrol sDrive20i (228bhp and 450Nm)
Four-wheel drive diesel xDrive20d and xDrive25d (188bhp and 400Nm; 228bhp and 450Nm)
Two more petrol's, and a pair of diesels joining lineup early next year
SE, Sport, M Sport, M Sport X trim levels available
SE features sat-nav, dual-zone climate control and a power tailgate
Sport has sports seats and LED lights
M Sport variants get larger wheels and body-coloured side skirts
M Sport X versions switch some of the design details to grey, for a more off-road-biased look
iDrive and a 6.5-inch infotainment display is standard across the range
Can be upgraded to a similarly sized Touch Control set-up, or an 8.8-inch screen
A head-up display will also be offered, as an option, along with WiFi hotspot preparation
Apple CarPlay will also be an extra but Android Auto won't be available
For us South African's. we can expect to see the car in March next year with the option of choosing either the petrol sDrive20i or the diesel xDrive20d. We are also only being offered M Sport and M Sport X lines.
From the front it looks absolutely excellent in my opinion and they are certainly targeting a younger buyer but I need to see one in the metal before I make my final judgement.