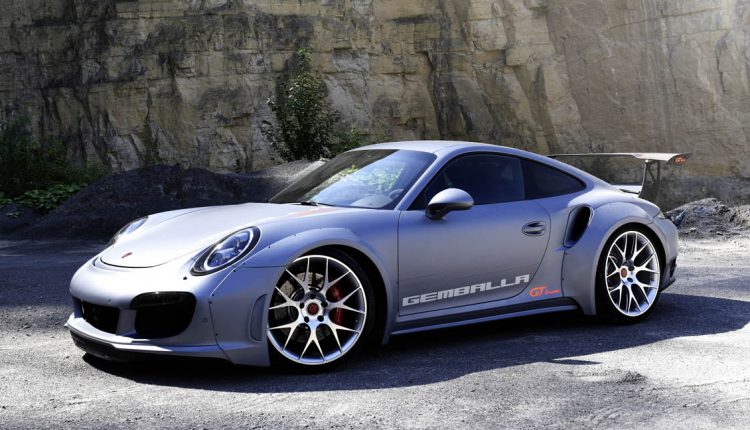 When you drive the Porsche 911 Turbo, the last thing on your mind is that it lacks power output but Gemballa disagree with you as they always do and have introduced the Gemballa GT Concept at SEMA.
As the title says the car is based on the 911 Turbo (not the S) but instead of the regular 540 hp output, the tuner has cranked it up to a whopping 828 horses.
How did they achieve this? They replaced the intake manifolds, cylinder heads, valves, air filters, connecting rods, turbochargers, exhaust system, and much more.
On the exterior they fitted a full aero kit comprised of a new front bumper, splitter, side skirts, fender flares, rear bumper, diffuser, wing, and engine bay cover of which most of it is made out of carbon.
They fitted it with 21-inch forged alloys at the back and with the power hike it can not hit 100 km/h from standstill in under 2.4 seconds and reach a top speed of 354 km/h.
They have named it a "Concept" but the famous tuner will sell these upgrades to anyone with cash burning a hole in their pocket as it is not a cheap exercise by any means.