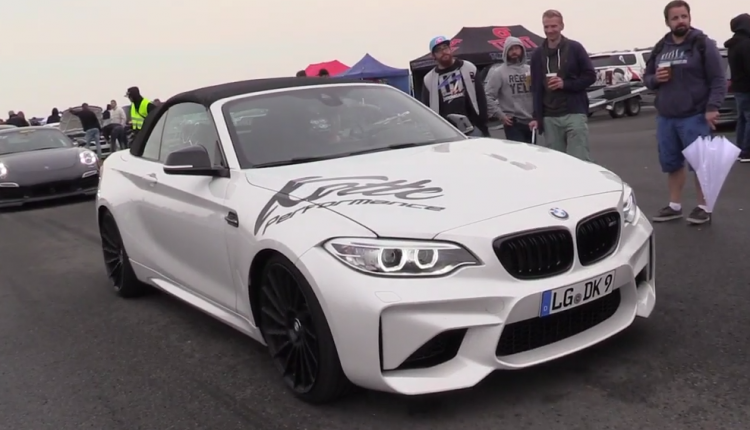 When the BMW M2 Coupe was released many minds wondered if we would be seeing a drop-top version of the little M car. BMW firmly decided against it which was received with mixed feelings but the M2 has been such a success, I personally think it was the right decision.
One such individual wanted one so badly that he made his own M2 Convertible.
The car you see here is apparently the only one in the world and before I saw the video of the car I really did think it was a M2 with it's roof chopped off but upon further investigation it is actually a M235i Convertible fitted with the M2 kit. They even installed a quad-exhaust system from Akrapovic to make it as 'legit' as possible.
The work was done by Kotte Performance and they tuned the N55 3.0-litre straight-six up to 550 horsepower and 630 Nm of torque. That was apparently achieved thanks to new turbos, a Wagner intercooler and a Deafpool exhaust system.
It certainly looks the part but deep down the petrolhead will always know it is actually a M235i.