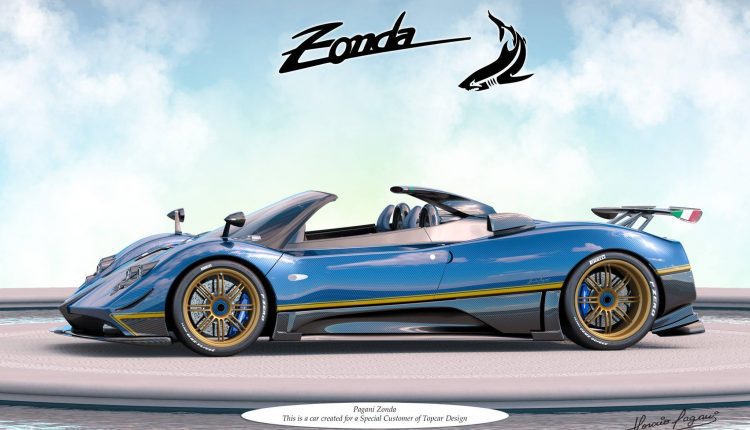 It appears Pagani are hard at work on another one-off Zonda commissioned for a wealthy Spanish customer of the tuning company known as TopCar.
It is very clearly a Roadster of some form and according to GTSpirit, it will be chassis number 76033 which is a 2003 car thought to be the very first Zonda Roadster. This car was originally silver with a black interior but how can a piece of Pagani history just simply be transformed into something else?
The new design uses a Tricolore colour scheme with a range of Cinque updates. The design is almost identical to the Zonda Tricolore, it differs only in its application of gold stripes rather than the blue stripes that the Tricolore originally shipped with.
There is a shark logo next to the name so it could be called the 'Zonda Shark' but we will only find out closer to the time of debut.
At this stage, there is no word on what will be powering this Italian masterpiece but the original Zonda S was powered by a 7.3-litre AMG V12 good for 547 horses and 730 Nm of torque.
The car is expected to be completed early next year (2018).