It has been quite a while since the team from BMW Abu Dhabi showed off something out of the ordinary but at least they have fired back on to our radar in fantastic fashion with this Imola Red stuner.
After paying a visit to the BMW Individual program, this M760Li xDrive received the full 3D Design body kit and was complimented with a M Performance trunk spoiler a swell as the carbon fibre side mirrors.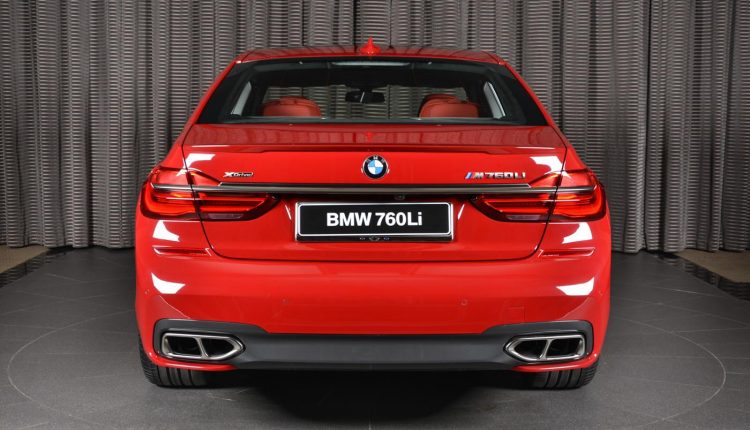 The red interior is a tad over-the-top because of the exterior paint job but then again a spec like this is not meant to be subtle in any shape or form.
What are your thoughts on this?