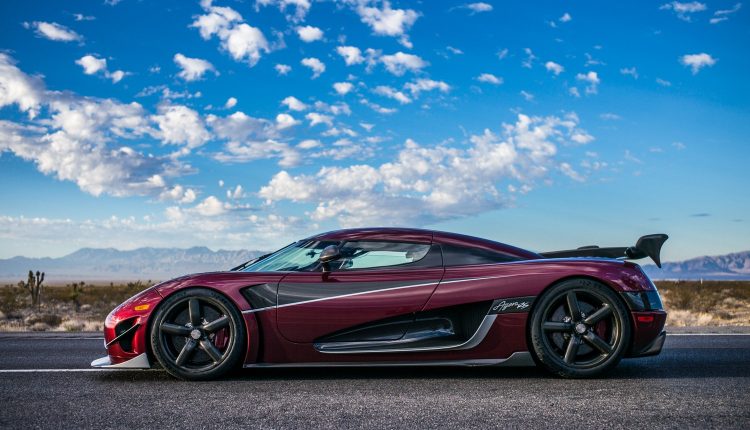 Koenigsegg and their Agera RS is the talk of the town at the moment after it became the fastest production car in the world on the weekend but that wasn't the only record they broke.
If you recall, Koenigsegg gave Bugatti a hiding with their 0 to 400 and back to 0 km/h record with a time of 36.44 seconds which at the time was 6 seconds quicker than the Chiron's best effort.
While they had the immaculate piece of tarmac in Nevada this weekend, they decided to give that attempt another go and they obliterated their already impressive record by doing the same task in 33.29 seconds. This new record time is a whopping 20% faster than what Bugatti could achieve.
The crazy thing about the creations from the Swedish manufacturer is that the Regera model is expected to be even faster as they think it will complete 0 to 400 km/h in just 20 seconds (4 seconds quicker than the Agera RS).
On the 4th of November, the Koenigsegg Agera RS captured FIVE world records;
THE HIGHEST TOP SPEED FOR A PRODUCTION VEHICLE
Calculated using an average of two runs, one in either direction. The record speed achieved is 446.97 km/h (277.87 mph)
0-400-0 km/h
The 0-400-0 km/h run was completed in 33.29 seconds, beating the previous time of 36.44 seconds set by the same car in Denmark in October 2017.
FLYING KILOMETER ON A PUBLIC ROAD
The highest average speed for a flying kilometer on a public road, calculated after running the car in two directions – 445.54 km/h (276.9 mph)
FLYING MILE ON A PUBLIC ROAD
The highest average speed for a flying mile on a public road, calculated after running the car in two directions – 444.66 km/h (276.36 mph)
HIGHEST SPEED ACHIEVED ON A PUBLIC ROAD
Single direction recorded. Measured at 457.49 km/h (284.55 mph)