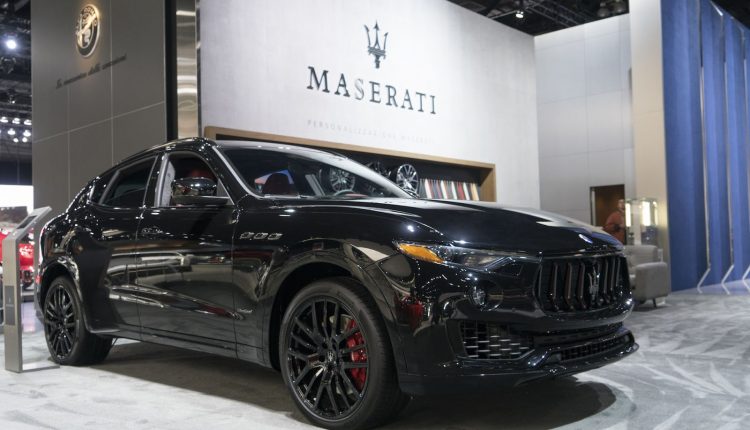 In April this year we saw the Ghibli Nerissimo but now the Italian marque has announced a Nerissimo package for the Levante and Quattroporte as well.
As we saw on the Ghibli, the QP and Levante Nerissimo combine Nero black paint with Black Chrome accents on the front grille, trunk, side air vents, trident logo, and the Maserati badges across the exterior. Additionally, the window surrounds, exhaust tips, and vertical grille bars are all finished in black.
During the LA Auto Show, Maserati also announced that electric power steering has finally replaced the hydraulic power steering in the Ghibli, Quattroporte and the Levante.