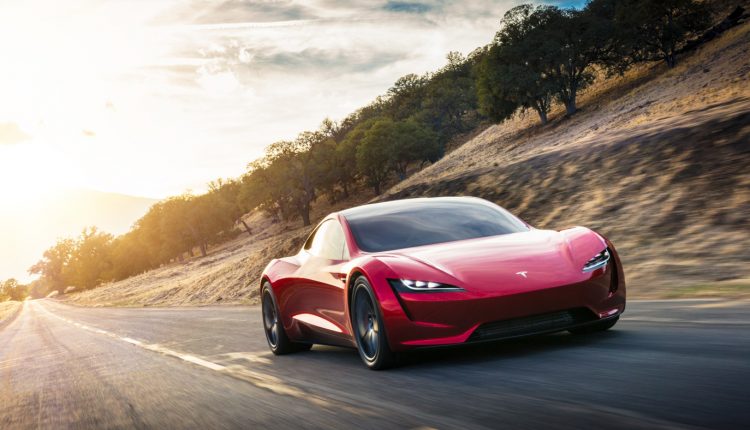 Tesla has revealed their long-await Semi truck but they also took the opportunity to reveal the new second-generation Roadster which will be the sportiest (and fastest) vehicle created by the manufacturer.
Incredibly, the base second-generation Tesla Roadster will reportedly reach 60 mph (96 km/h) in just 1.9 seconds and reach 100 mph (160 km/h) in a mere 4.2 seconds. What'' more, it will run down the quarter mile in 8.9 seconds thanks to a 200-kWh battery pack and apparently hit over 250 mph (402 km/h). Three motors are powered by this battery pack driving all four wheels and putting out the equivalent of 10,000 Nm of torque.
Musk said the new Tesla Roadster also has a 620 mile (997 km) range and although it looks like it is a two-seater, there are four seats albeit with tiny rear seats,
Design-wise it is radically different to any other Tesla as the  front end is characterized by a pair of slim LED headlights and typical Tesla curved body panels, while the rear looks more like a radical concept car than anything remotely close to a production model. This has to be the best looking Tesla so far in my humble opinion.
At the announcement of this absolute rocket of a car, Musk said he wants it to serve as the final nail in the coffin for ICE vehicles, hence why such lofty performance targets have been set.
The base price will start at $200,000 with a $50,000 reservation required. For true die-hard Tesla enthusiasts, a Roadster Founders Series will be available, starting at $250,000.