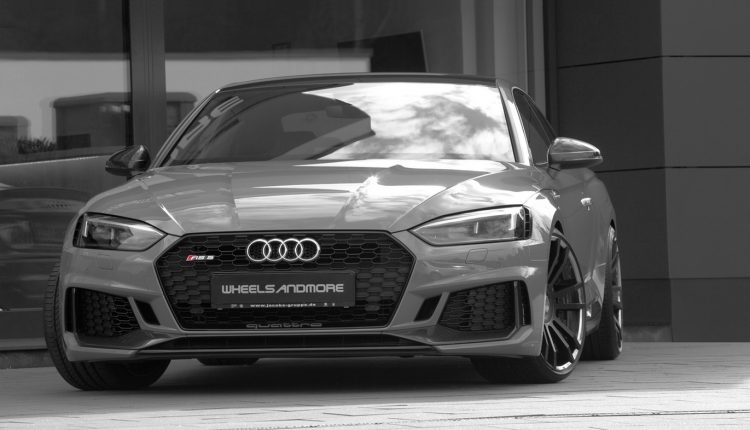 Wheelsandmore already gave their attention to the Mercedes-AMG C63 S Coupe but what about the new Audi RS5 Coupe? Well they are certainly not going to leave it unattended and thanks to them, it brings it very close to the mighty Merc.
A little tinker and fiddle with the 2.9-litre TFSI V6 means it now makes 498 hp and 680 Nm of torque. This is just Stage 1 though as the Stage 2 offering cranks it up to 513 horses and 690 Nm of torque.
The Stage 2 package means the 0 to 100 km/h sprint drops by 0.3 seconds to 3.6 seconds.
If you want the tuner can also fit their 6Sporz² and F.I.W.E wheels to the RS5, and customers can select from 9×20- to 11×20-inch in size. For a deeper effect, the rims can be finished in different shades, and they work best with adjustable lowering springs, or a coilover suspension with adjustable height developed by KW.