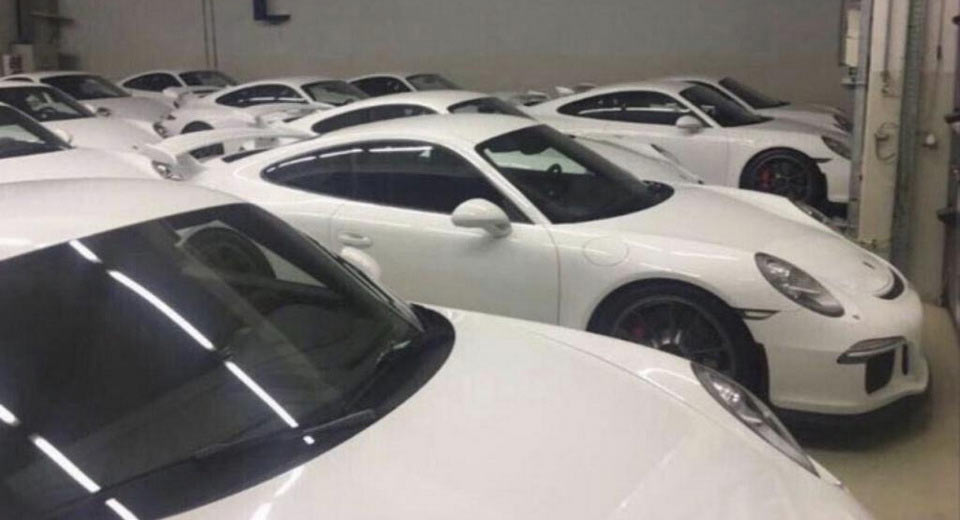 Based on an article by Road&Track, the GT3's you see below are for sale by someone in the Netherlands and although you cannot see them all, there are 18 identical cars that will set you back $2.9 million.
All of the GT3's for sale at Marktplaats are identical, sporting white exteriors with black interiors, and are equipped with the Club Sport Package. The package adds things like a six-point racing harness, a roll cage and a ready-to-install fire extinguisher. The sports cars are fitted with the automaker's steel brakes, instead of Porsche's carbon ceramic brakes.
Now these are 2015 models so why are they all brand new and never driven? According to the publication, he purchased the vehicles with the intention of using/renting them on a racetrack. Unfortunately, the track was never built, leaving the Porsches to sit idly by.
Other rumors make mention that they were bought by a wealthy Saudi with the hope of starting a racing team but then forgot about all the staff required to manage it.