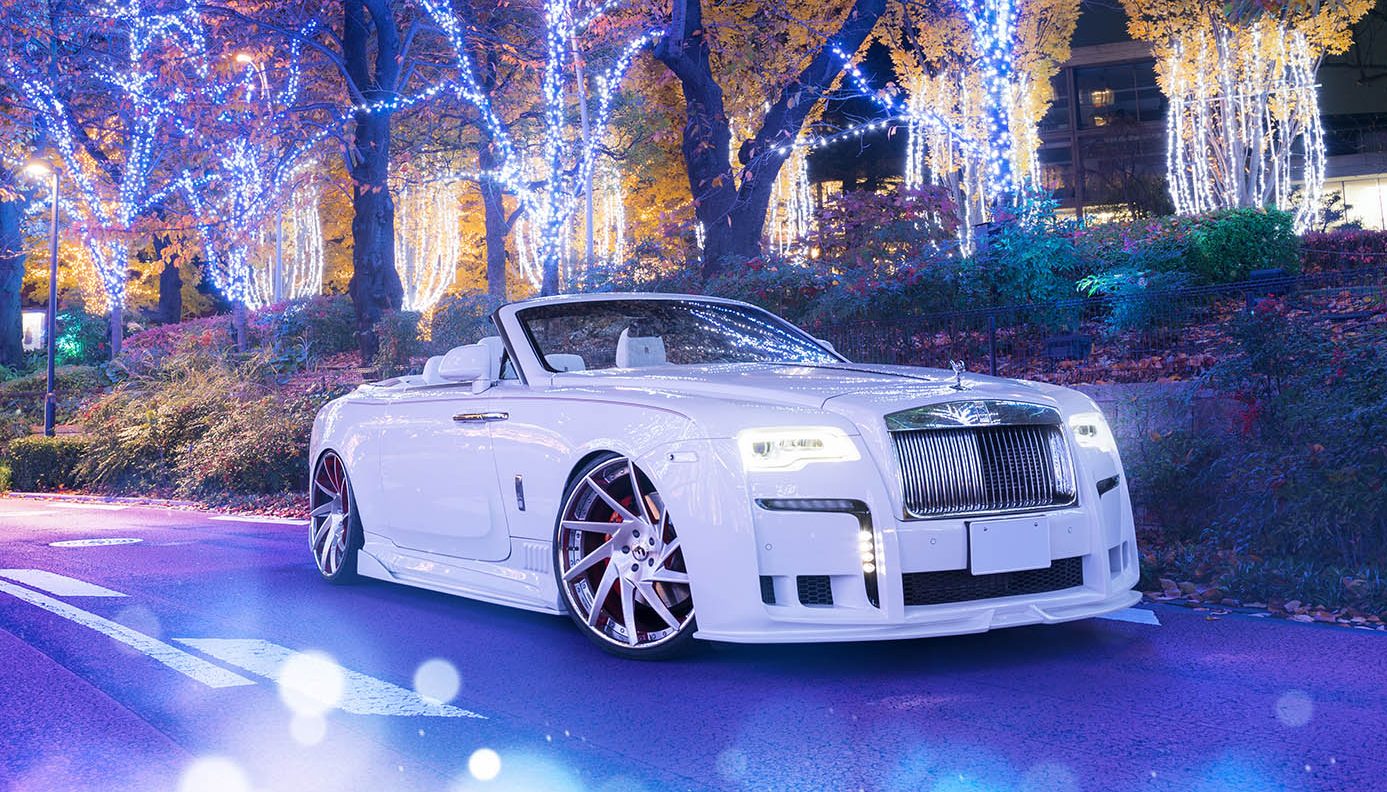 Last year, Rolls-Royce built 3,362 cars in total from the Ghost, Wraith and Dawn range which is not a lot when you think about it making them rather rare to see.
There will always be owners looking to make their elite ride stand out even more and one such owner has used his Dawn to make quite the statement.
Manabu Goto is a Japanese exotic enthusiast and this white-on-white Dawn has not only been fitted with the outlandish Wald body kit but also been fitted with some oversized Forgiato Troppo-ECL modular alloys and slammed right to the ground.
Even in these shots it looks like the huge wheels have been curbed a few times.
There is no doubt that the ride quality has been hampered and will not be anywhere near as cloud-like as when it left the factory in Goodwood.
After doing a little digging it turns out that this Roller is actually one of Goto's more subtle creations as he also owns the bright pink Lamborghini Aventador SV Roadster.