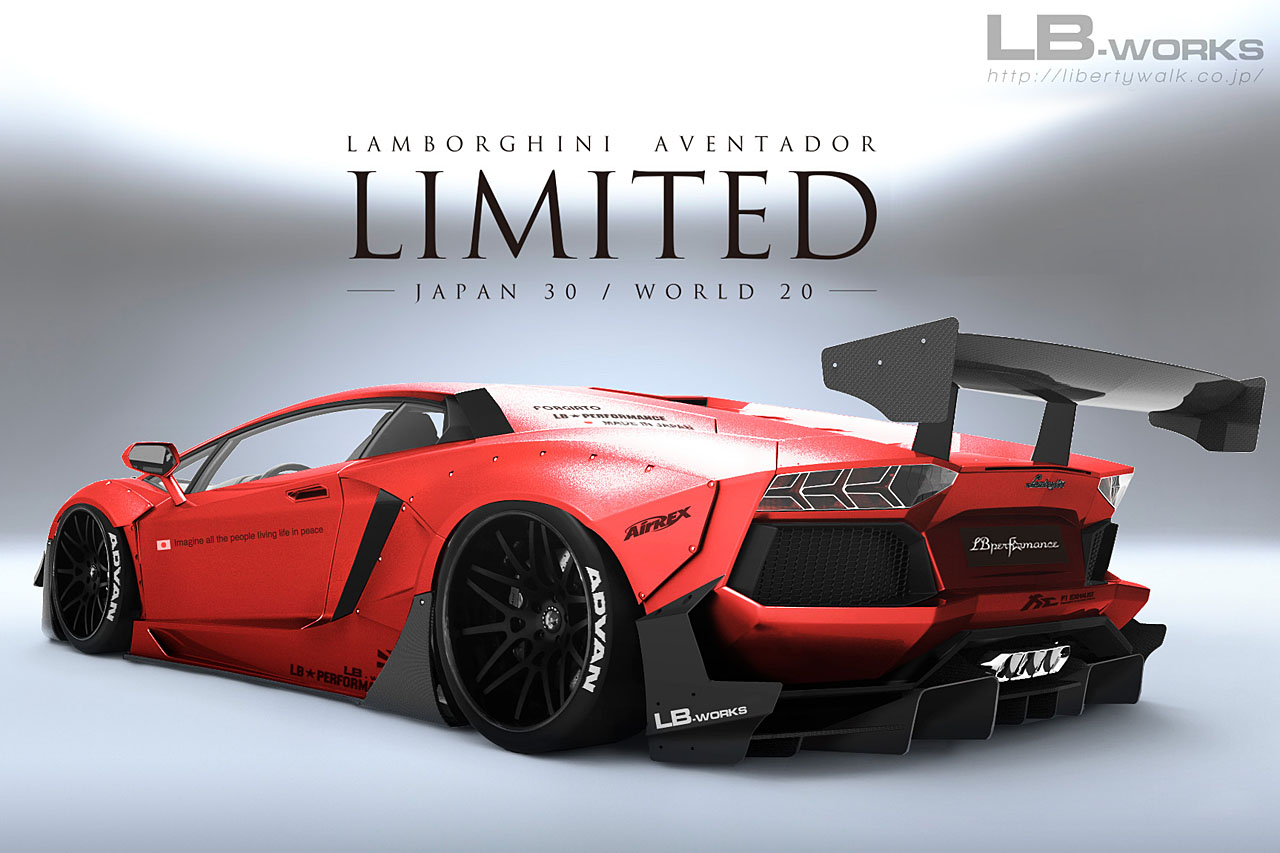 The Liberty Walk Lamborghini Aventador is already an over the top fender flaring creation but you now have the (limited) chance to go one up with the LB-Works Aventador Limited.
This kit will be limited to 30 units in Japan and just 20 around the world. The kit comes in two materials; FRP and CFRP.
At the front there is a new bumper and front diffuser (with some new fins and canards) and the side sills are rather large and also sport canards. At the rear the already impressive diffuser we know has become even more intimidating and naturally that massive wing is still there. The front hood is also replaced on this LB-Works Aventador Limited, now featuring a pair of air vents to complete the aggressive look of this Japan style Raging Bull.
As with other creations, this rendering has been 'fitted' with some Forgiato wheels and Airrex suspension to get it right down to the ground.