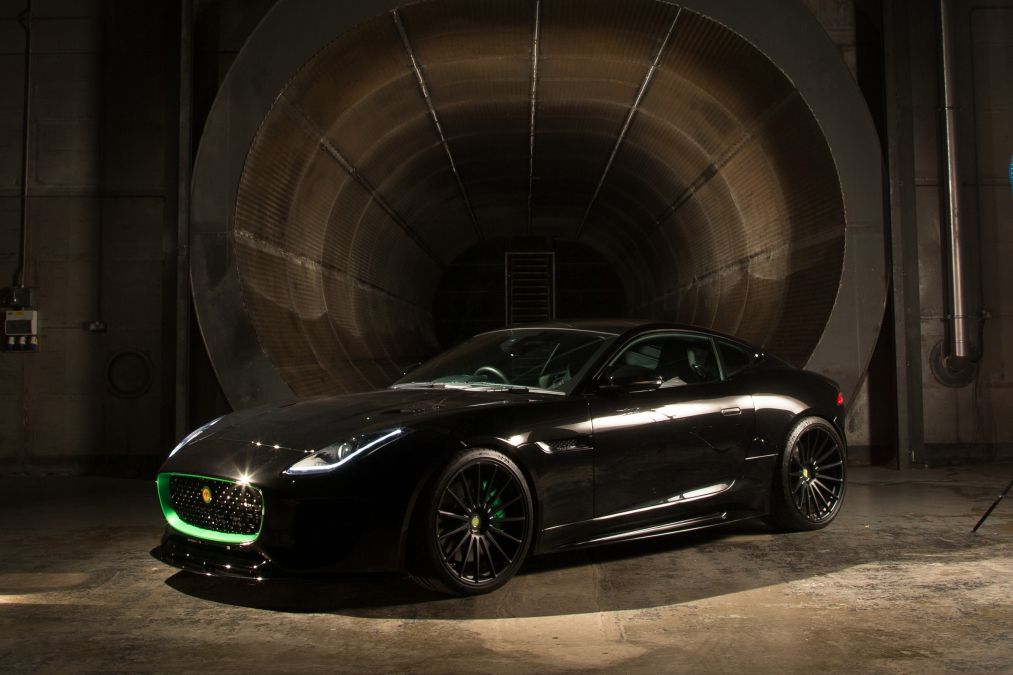 The Lister Motor Company has revealed their Thunder sports car ahead of it's unveiling on the 15th of February at the Historic Motorsport International at ExCel in London.
Lister has not provided a full breakdown on the car but a few key pieces of information along with some shots gives us fairly good insight into Jaguar F-Type based Lister.
Powering the thing you will find an updated version of the F-Type's 5.0-litre Supercharged V8, developing 666 hp. That is an impressive 99 hp more than the stock (and very powerful) Jaguar F-Type SVR.
Thanks to this output figure, it will sprint to 100 km/h in just 3 seconds and go on to a top speed of 208 mph (335 km/h).
Even with a bespoke carbon fibre front bumper and extended rear splitter it still looks exactly like a F-Type but careful use of Litster badges, decals and their traditional colours aims to give the Thunder further distinction from the regular F-Type. Does it successfully do this? No.