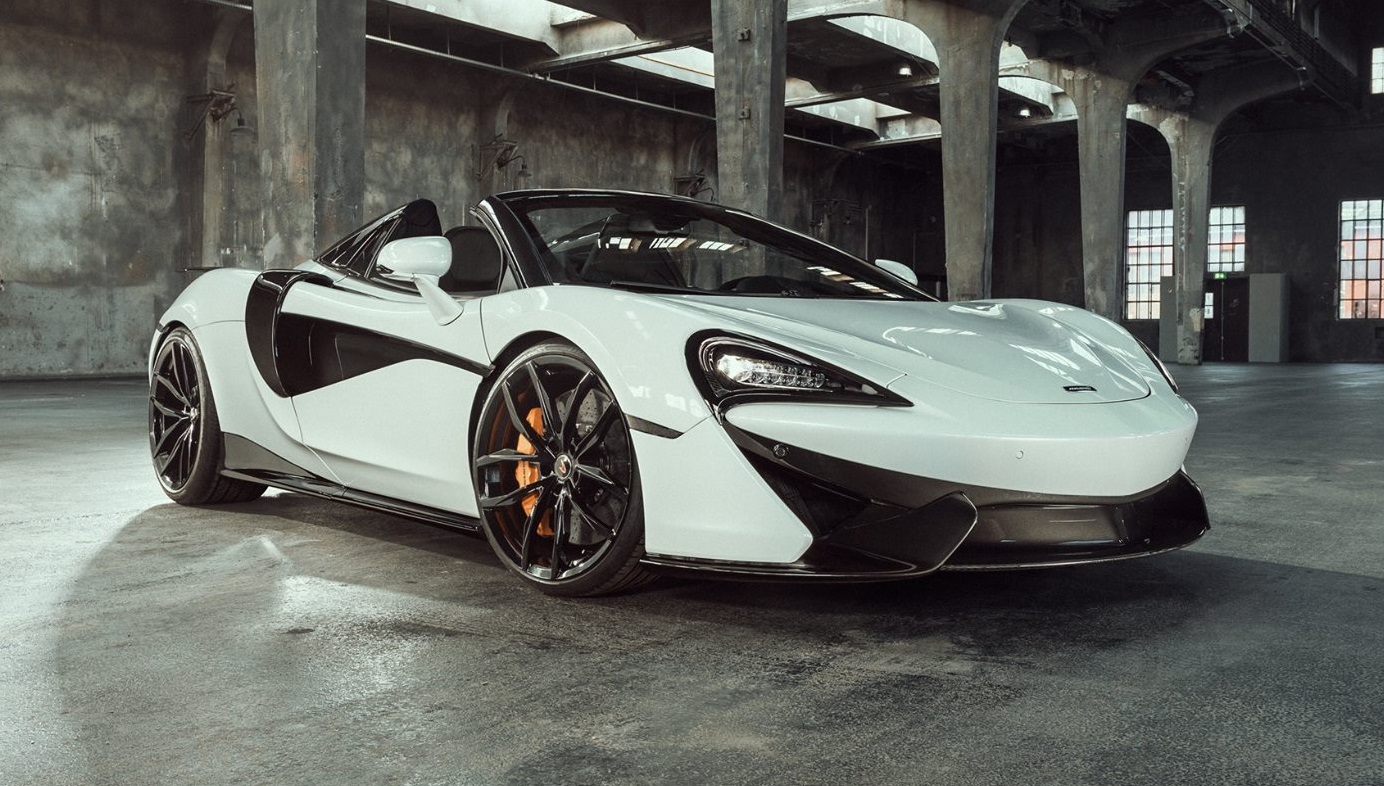 Just like their 570GT kit, Novitec has knocked it out the park with the new programme tailored for the drop-top version.
As you can see the kit includes a wind tunnel tested body kit which oozes sportiness and speed and makes the car look a lot more desirable. Backing up the looks is a power upgrade from the tuner with it's top offering developing 638 horses and 688 Nm of torque.
The NOVITEC N-TRONIC processor upgrade comes with an optimized stainless steel RACE exhaust  system complete with catalytic converters and special tailpipes.
The appearance of Novitec's McLaren 570S Spider is further improved by the tuner's own wheels in 20″ front 21″ rear setup.