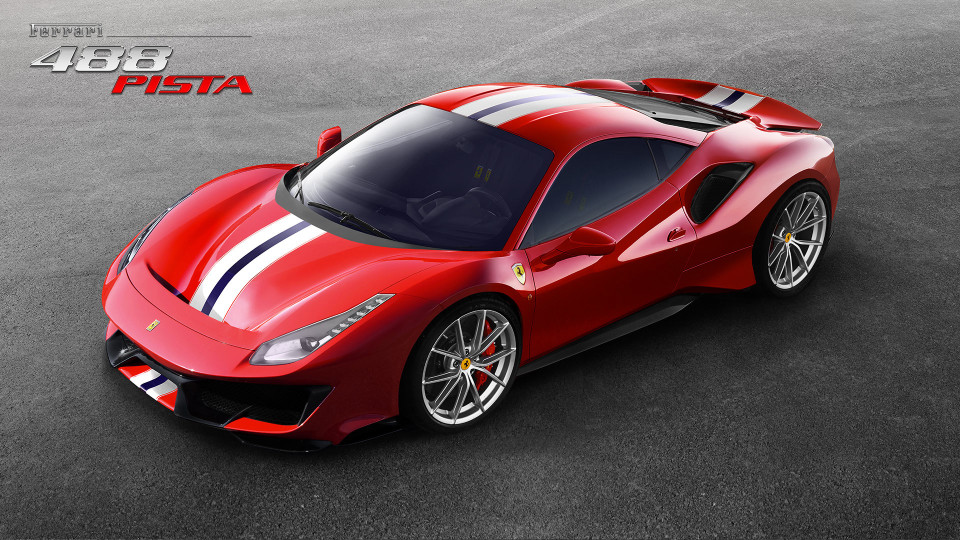 Yesterday the internet and Instagram was buzzing when some leaked shots of the new hardcore Ferrari 488 were released along with it's official name 488 Pista.
Ferrari went as far as even removing many posts from Instagram pages including ours to attempt to contain the leak (they obviously do not know how the internet works). Well now it is official and this is what you need to know.
The name is a direct homage to Ferrari's unparalleled heritage in motor sports
Extensive weight-saving measures are taken from the 488 GTE and the 488 Challenge
Weighs 90 kg less than the 488 GTB
Largest ever power increase for special series car (50 hp)
3.9-litre twin-turbo V8 most powerful V8 in their history
0 to 100 km/h in 2.85s; 0 to 200 km/h in 7.6s; Top speed over 340 km/h
Sound quality and the intensity are higher than the 488 GTB
Front features a F1-inspired S-Duct and the design of the front diffusers which feature a ramp angle that was optimised for the 488 GTE to create strong suction for increased downforce
The rear blown spoiler is higher and longer and the shape has been optimised
20% increase in downforce compared to the 488 GTB
Version 6 of the Side-Slip Angle Control system incorporates E-Diff3, F1-Trac, the magnetorheological suspension (SCM) and, for the first time ever, the Ferrari Dynamic Enhancer
The FDE features a world-first: it uses Ferrari software to adjust the brake pressure at the callipers
Taking a look at these pictures you know this is going to be a special machine but will it be able to take on the likes of the Porsche 911 GT2 RS? We will have to wait and see.