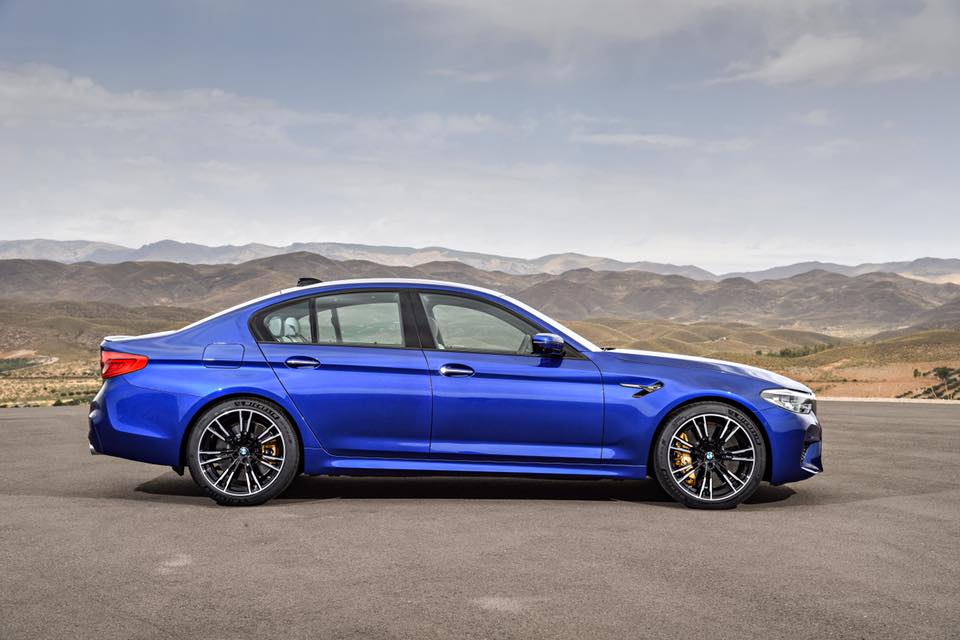 We knew that the new BMW M5 would rewrite the rules of performance sedans but up until now, no one has done a proper instrumented test to check the figures claimed by BMW.
By the looks of things, Car and Driver, are the first to do such a test and the results are immense.
According to them, this is the fastest sedan they have ever tested and it wasn't far off from some really fast supercars. In the 0 to 60 mph test they recorded a run of just 2.8 seconds (0 to 100 km/h probably achieveable in 2.9 seconds) while the trap speed in the 1/4 mile run was reportedly 129 mph (207 km/h) at 10.9 seconds.
So the Tesla Model S P90D is one of the fastest sedans money can buy and the new M5 is now just as fast to 60 while it outruns the EV at speeds over 100 mph (160 km/h).
Car and Driver also mention that if they did the sprint test in pure RWD mode, it could only manage 3.6 seconds so it goes to show why the M division opted for the xDrive system.
If they are recording such blistering times in the 'regular' M5 imagine what the Competition Pack will achieve?