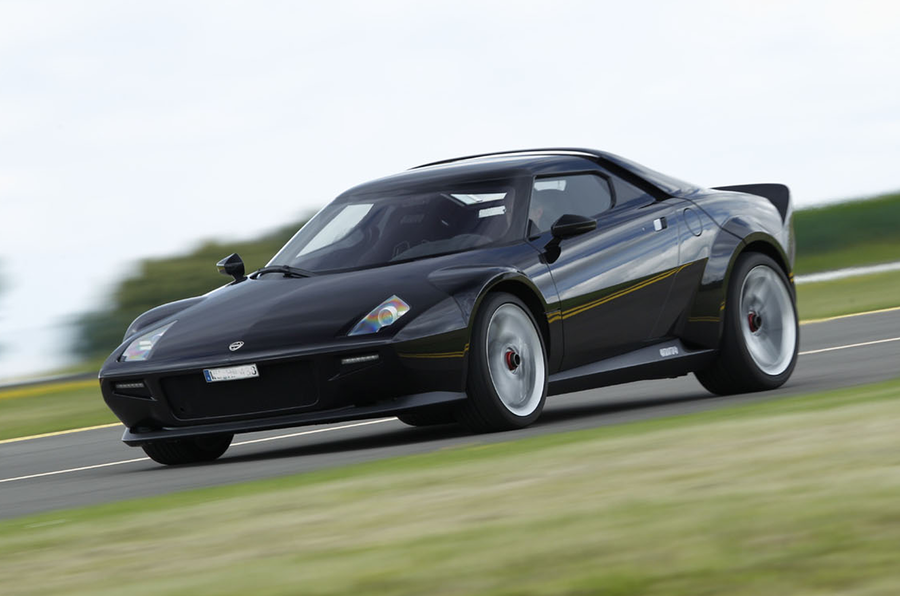 Michael Stoschek is a German billionaire entrepreneur who is chairman of car parts supplier Brose and a rallying enthusiast. He has commissioned a limited production run (up to 25 units) of the new Lancia Stratos.
The bespoke sports car builder, Manifattura Automobili Torino (MAT) announced they will be tasked with the production and it will displayed at the Geneva motor show.
The model, a homage to Lancia's legendary sports and rally car, of which 492 examples were built between 1973 and 1978, was first unveiled in concept form in 2010. This design was done by the legendary Pininfarina whereas the original Stratos was the work of Bertone.
The original concept was based on a cut-down aluminium spaceframe structure from a Ferrari 430 Scuderia and used that car's drivetrain. However, in 2011, Ferrari blocked Pininfarina and "any other Ferrari-dependent suppliers" from putting the New Stratos into production, prompting the car's designers to look elsewhere for a base.
The announcement from MAT also makes mention that "The base platform that MAT will use will allow the creation of a GT racer, a Safari version and a competent supercar for the daily use."
So far the only mechanical details revealed is that the engine produces 542 hp, while pictures show the steering wheel-mounted shift paddles of an automatic gearbox.