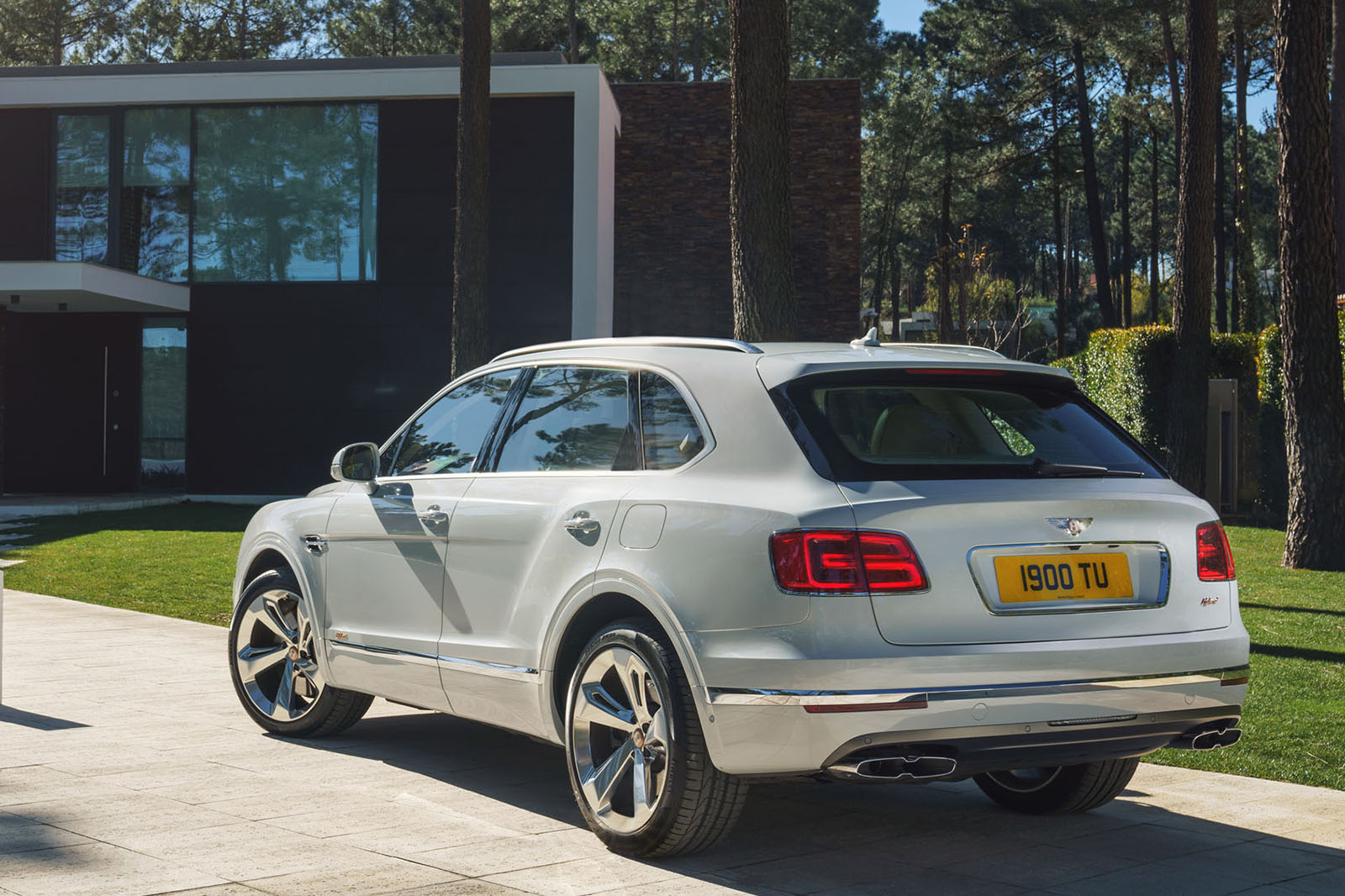 It was meant to be a surprise reveal at the Geneva Motor Show but we all pretty much knew what Bentley were going to unveil and here we have some official shots before it's actually revealed at the show.
Bentley is rolling out its first plug-in hybrid in the form of the Bentayga and although nothing official from the automaker has been revealed, Autocar published some information and images before quickly removing them.
The Bentayga PHEV will incorporate the same setup as the Porsche Panamera E-Hybrid which consists of a 3.0-litre turbo V6 paired with an electric motor for a combined output of about 450 horsepower (335 kW).
It will also offer 50 km of pure electric range and is estimated to take 7.5 hours to fully charge. Should you use a quick-charger styled be renowed designer Philippe Starck, this will reduce that time to just 2.5 hours.
Three E modes (driving modes) will be available; EV Drive, Hybrid, and Hold, to manage battery usage, while the dedicated infotainment system will provide data on powertrain usage.
Visual changes to the other Bentayga variants (V8 and W12) are the copper-finished badges and wheel hubs.