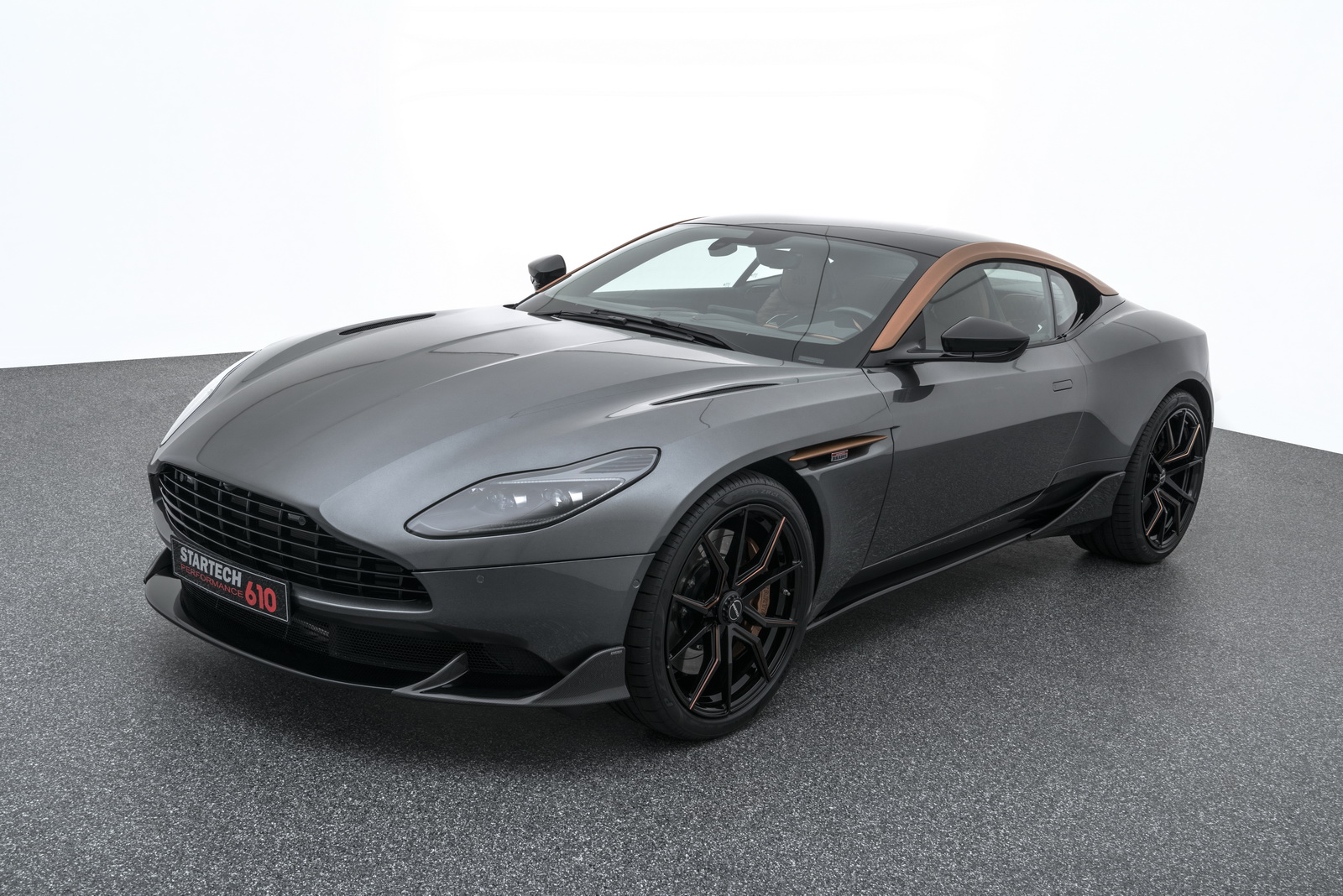 STARTECH has set their sights on the V8 Aston Martin DB11 and they will be bringing the 'refined' creation to the Geneva Motor Show.
To start off it received the STARTECH PowerXtra SP610 "powered by BRABUS" performance upgrade which boosts the power output of the turbocharged V8 DB11 by 73.6 kW / 100 hp. As a result, peak power jumps from the stock 510 hp (375 kW) to 610 hp (448 kW) while torque increases from 675 to 800 Nm.
Thanks to this significant increase in performance, your DB11 will be able to sprint to 100 km/h in 3.8 seconds and go to an slightly faster new top speed of 310 km/h.
Cosmetically you are offered some aero enhancing components (which fits all DB11 variants) and are mode from carbon fibre and come with a choice of high-gloss or matte coating. Components include; front spoiler with tall flaps on both sides, rocker panels, diffuser and a central LED reverse light.
The STARTECH exhaust enhances the sound the V8 produces and provides another visual upgrade opportunity as they come with a choice of glossy black or chrome finish.
Finishing off the creation is a set of STARTECH Monostar M 21-inch wheels which have been tailor-made for the Aston. The design features five pairs of spokes combined with a hub cover that gives the wheel the appearance of a center lock rim as used in motor racing.
As with all STARTECH products, the customization options for the interior are endless and the sky is pretty much the limit here.