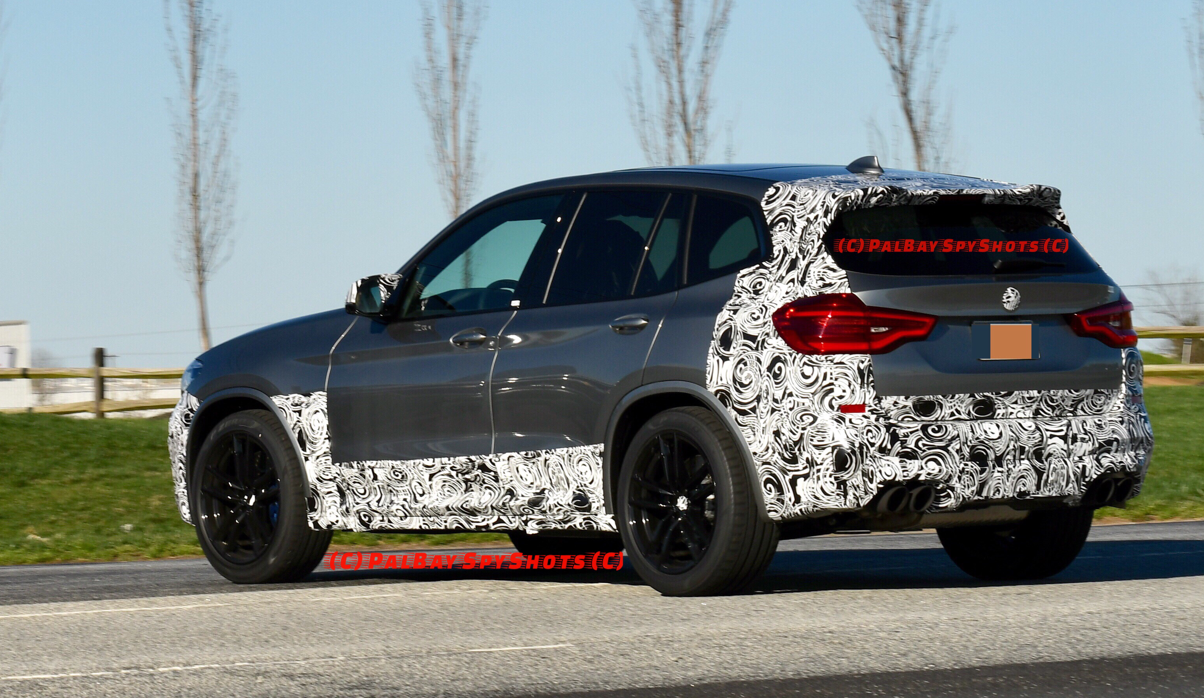 BMW are going to be making both a full M version of the X3 and X4 and the former (F97) was recently spotted in South Carolina sporting some light camouflage.
This will be the first time a BMW X3 M is offered and if it can improve on the X3 M40i (which it kind of has to), it will be absolutely brilliant.
The F97 X3 M is actually a little late to the game considering Merc gave us the GLC63 AMG last year but this might be the more dynamic drive.
The prototype carries the typical M design cues, from the wider hips and fenders to the lower center of gravity and of course the twin dual exhaust tips at the back. The front-end is dominated by the large air intakes, typical of M cars, along with a new design of the front bumper to inspire more confidence and sportiness on the road.
A character line runs from the front wheel arch on both door handles to the rear lights, which – are finally running used full LED technology.
Under the hood, the new X3 M will employ a revised S55 3.0 litre six-cylinder unit from the M3/M4, codename S58 with upgraded hardware and a power output at around 470-475 horsepower. The new powerplant will make its debut in the X3M and X4M, followed a couple of years later by the next generation M3/M4.
BMW is expected to debut the X3M in 2019.