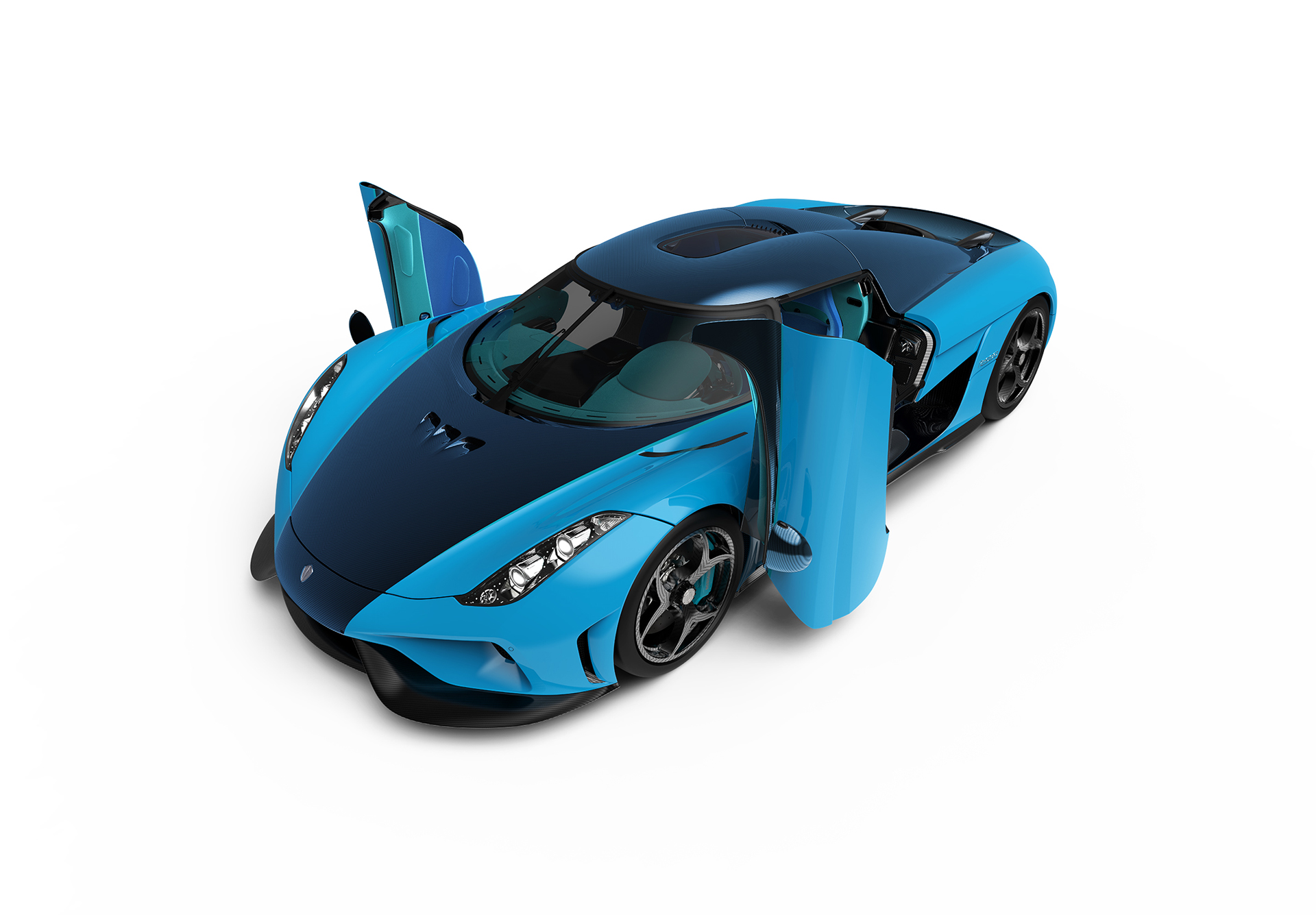 Koenigsegg are coming in hot to the Geneva Motor Show with a trio of sensational Swedish creations paying tribute to it's past as well as celebrating the very bright future at the same time.
Two Regera examples will be on display alongside an older-but-restored CCX.
The first Regera will be an example finished in Crystal White with a clear carbon stripe up the front and over the top, highlighted by orange accents. This car will also be fitted with the optional Ghost aerodynamics package that increases downforce by 20 percent.
The second Regera on display will be a stunning Swedish Blue example with Ocean Green accents both inside and out. Both the Regera's are customer vehicles and both sport the Tresex carbon-fiber wheels, shod with Michelin Pilot Sport 4S rubber.
They will both be packing the advanced hybrid powertrain, pairing a 5.0-litre twin-turbo V8 rated at 1,100 horsepower with an electric assist contributing another 670 hp. Working together, they deliver a maximum combined output of 1,500 hp, all channeled to the rear wheels through the Koenigsegg Direct Drive transmission.
These two units are a part of the 80 unit production run for the Regera and all are already spoken for.