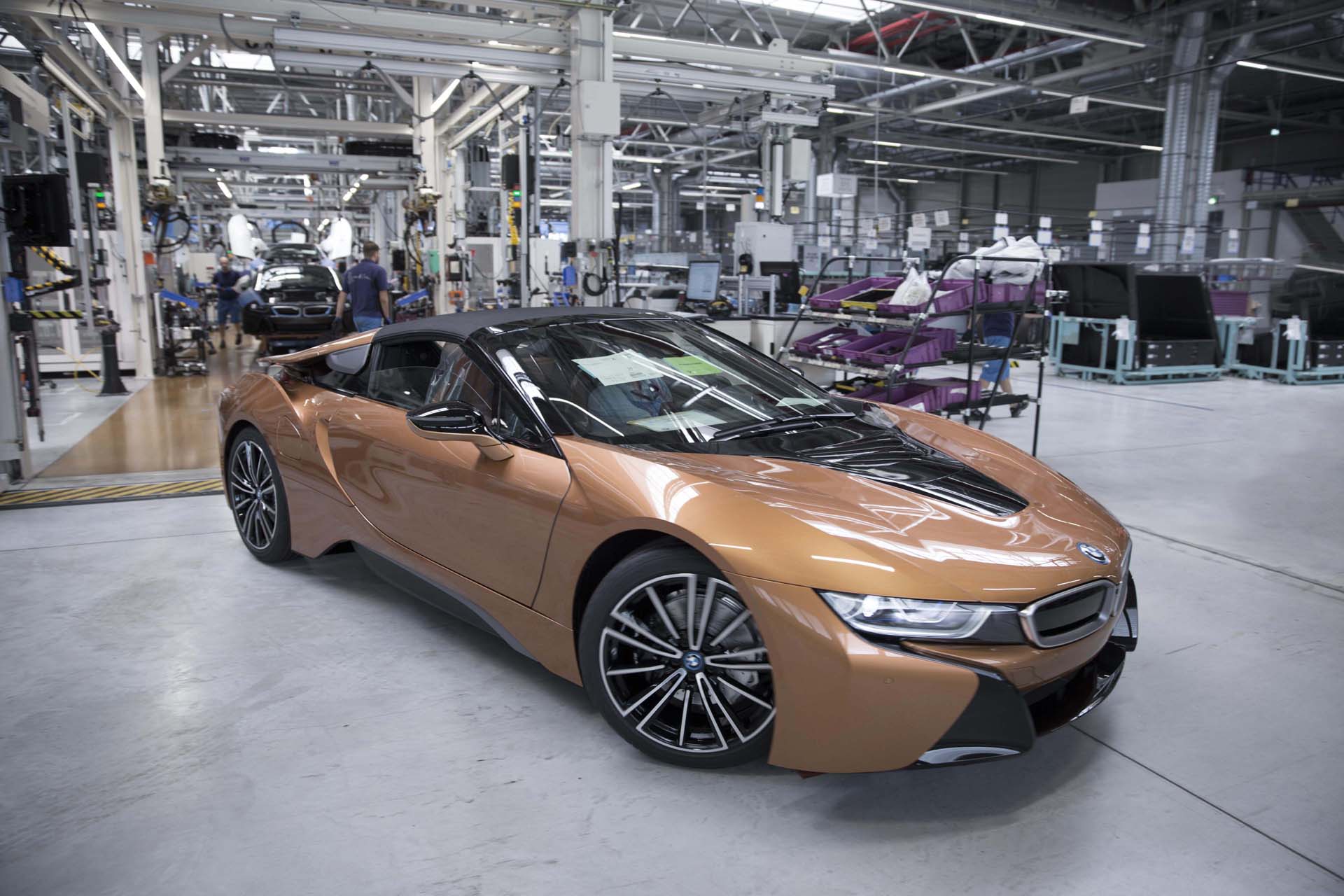 The BMW i8 Roadster was revealed to the world last year and now the plug-in hybrid Convertible has started rolling off the production line in Leipzig.
The i8 Roadster packs the upgraded i8 powertrain which means it consists of a 1.5-litre turbocharged three-cylinder internal-combustion engine, now producing 231 horsepower (172 kw) and it is paired with an electric motor good for another 143 hp (106 kw).
This combined output of 374 hp (278 kW) allows the drop-top to accelerate to 100 km/h in 4.2 seconds and a top speed of 155 mph (250 km/h).
"We are proud to be able to manufacture another top product in our plant," said plant manager Hans-Peter Kemser. "An important factor here is the long-standing know-how of our Leipzig employees in the production of electric vehicles."
The BMW i8 Roadster will arrive in South Africa around May/June this year with a base price of R2,309,000.