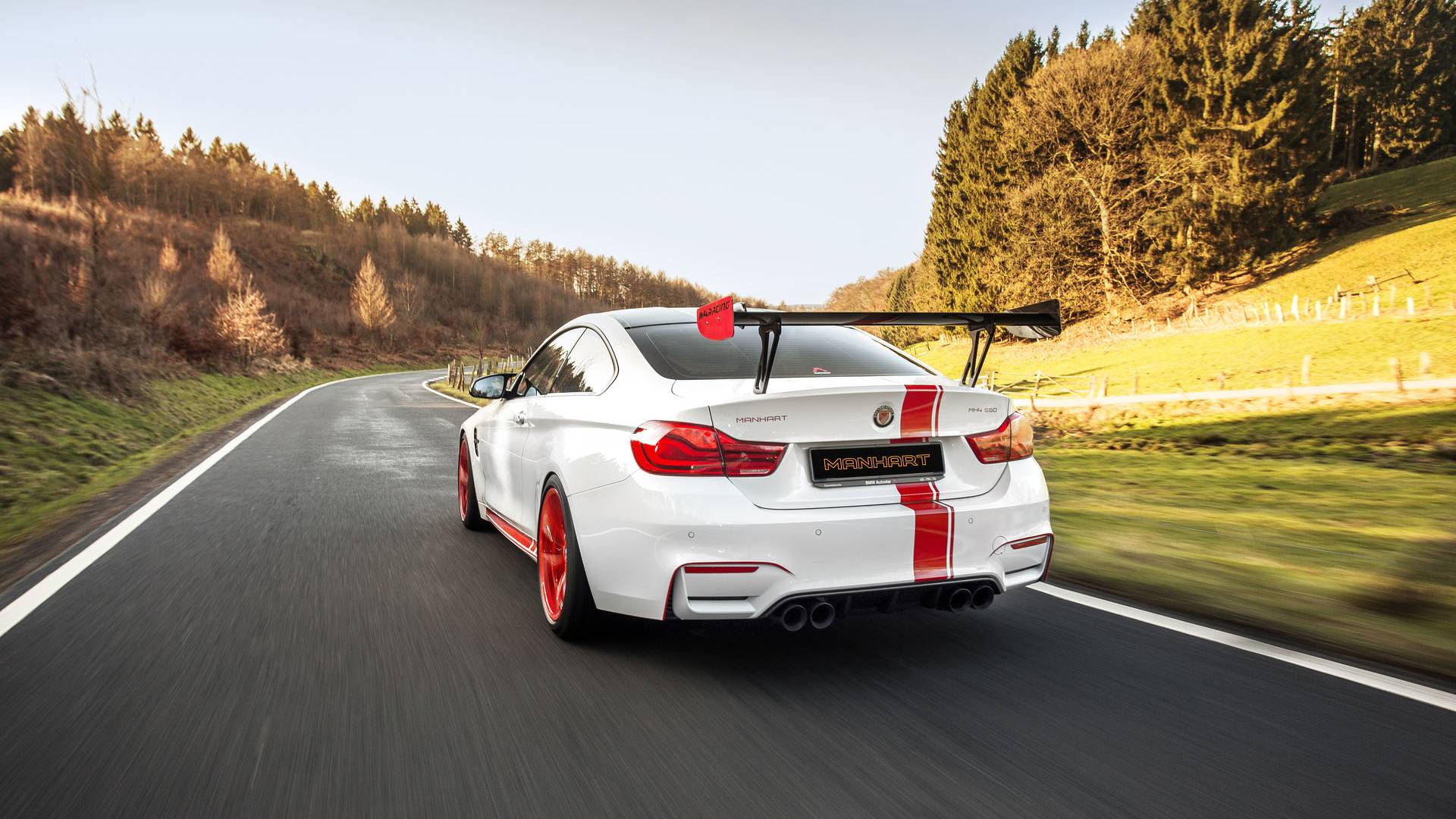 Manhart have done some pretty wicked things to BMW's in the past but this latest creation called the MH4 550 could be the most bonkers (visually at least).
As before, the MH4 550 uses the Munich-based automaker's S55 twin-turbocharged 3.0-litre straight-six engine, with its outputs hiked from the standard 445 hp (331 kW) and 550 Nm to a more pleasing 543 hp (405 kW) and 820 Nm, thanks mainly to a remapping of the ECU and the addition of a carbon-fibre air intake system courtesy of Eventuri.
The sound is also improved thanks to a catless downpipe exhaust system and to give the car better track capabilities, they also added a KW variant 3 coilover suspension system.
Visually you are blown away mainly by the red M Performance wheels and the enormous rear wing but you also get gloss-carbon treatment for the front splitter, side-mirror caps, diffuser and the standard bonnet has been replaced by one of Manhart's carbon items.
The white-and-red exterior colour scheme is repeated inside, where you will find a roll cage (in place of the rear bench) and Recaro bucket seats in red.