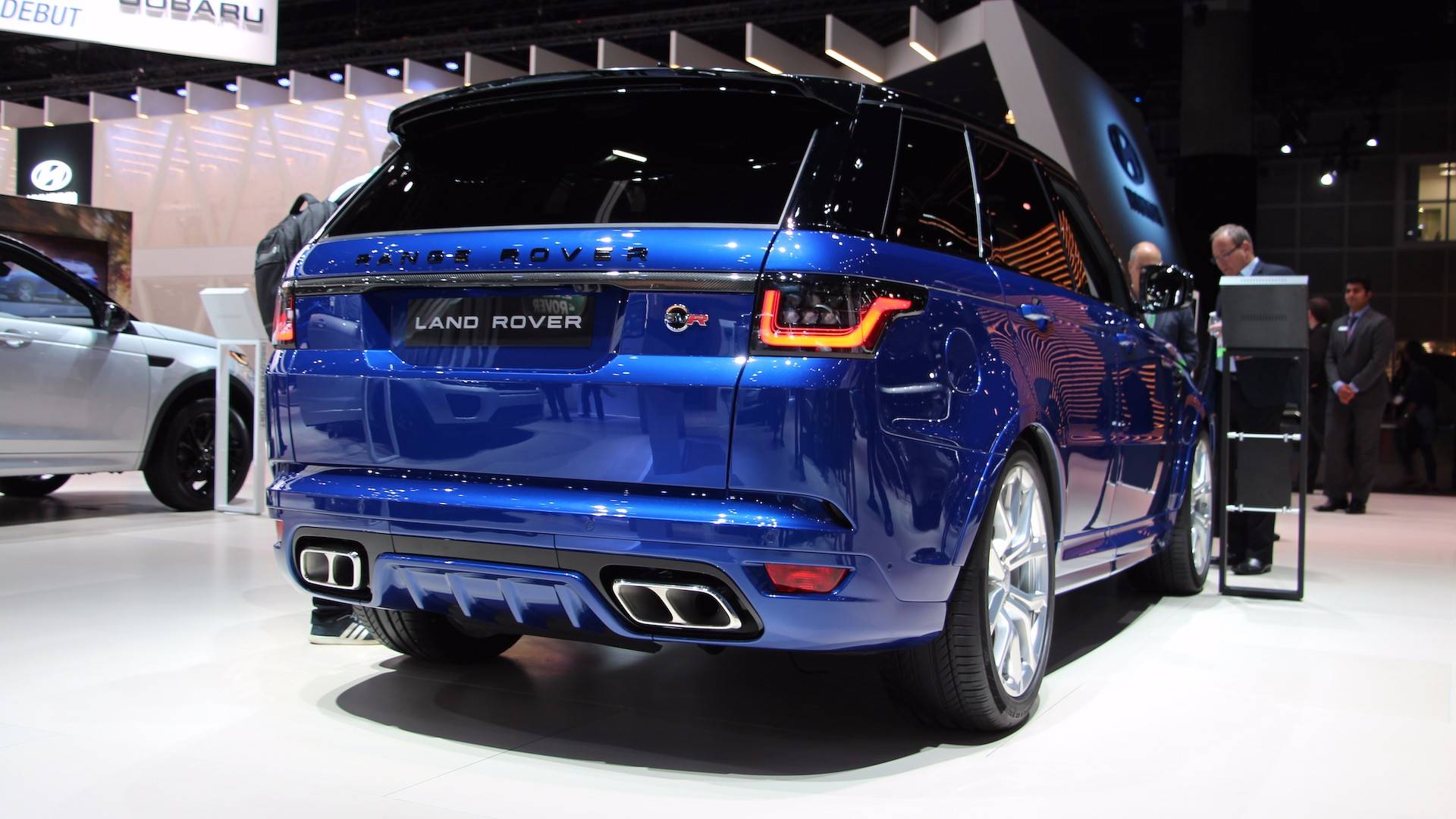 A lightweight machine usually makes for a fast machine but the Range Rover Sport SVR tips the scales at about 2,300 kg's making it the opposite of a lightweight machine. This might all change though as the Special Vehicle Operations division is looking into ways to slash some of the fat and make the high-performance SUV even faster.
The head engineer for the Sport SVR, Ben Verrecchia, revealed in an interview with Motoring that he is a promoter of carbon ceramic brake discs as part of the diet. This would only reduce the weight by 24 kg and they would have to develop the brakes from the ground up.
A much more dramatic (and effective) method to reduce weight would be getting rid of the rear seats altogether. Verrecchia admitted SVO is already evaluating out on the roads stripped-out test mules with two seats and a roll cage. If this does indeed come to fruition it would likely follow the likes of the XE SV Project 8 from Jaguar.
If green-lighted for production, one has to wonder whether the SVO-tweaked version will go after the Nürburgring title for the fastest SUV considering the Range Rover Sport SVR is a former record holder. Back in 2014, it completed a lap of the Nordschleife in 8 minutes and 14 seconds, but since then the performance has been improved twice by the Porsche Cayenne S (7:59) and the Alfa Romeo with its Stelvio Quadrifoglio. The latter is the current record holder with a time of 7 minutes and 51.7 seconds, unless the Lamborghini Urus and the yet-unreleased Porsche Cayenne Turbo S E-Hybrid will have something to say about that in the near future.