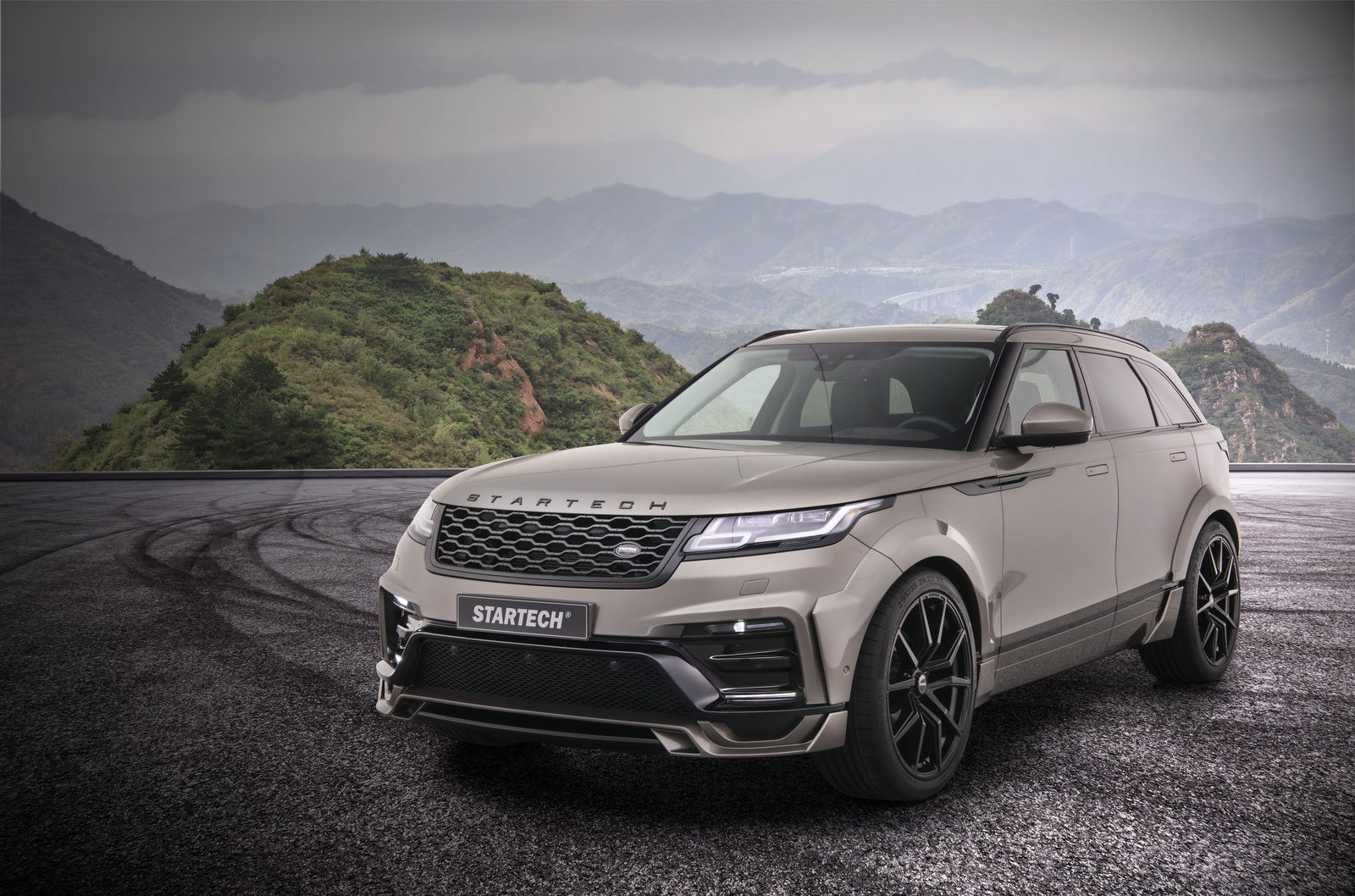 The Range Rover Velar has already established itself in the market and seems to be proving very popular thanks to it's sleek design and superb interior but now thanks to STARTECH, your SUV can be transformed into a brutal looking bruiser.
The tuner has developed new front and rear cladding and they also offer a widebody version to enhance the appearance of the British SUV.
The front bumper replaces the production part in its entirety and sets itself clearly apart from it with the integrated front spoiler, the larger air intakes and the integrated daytime running lights. This can be combined with the production bodywork or the widebody version. The conversion kit adds 60 millimeters to the overall width of the Range Rover and as a result, it creates space for extra-wide wheels and tires.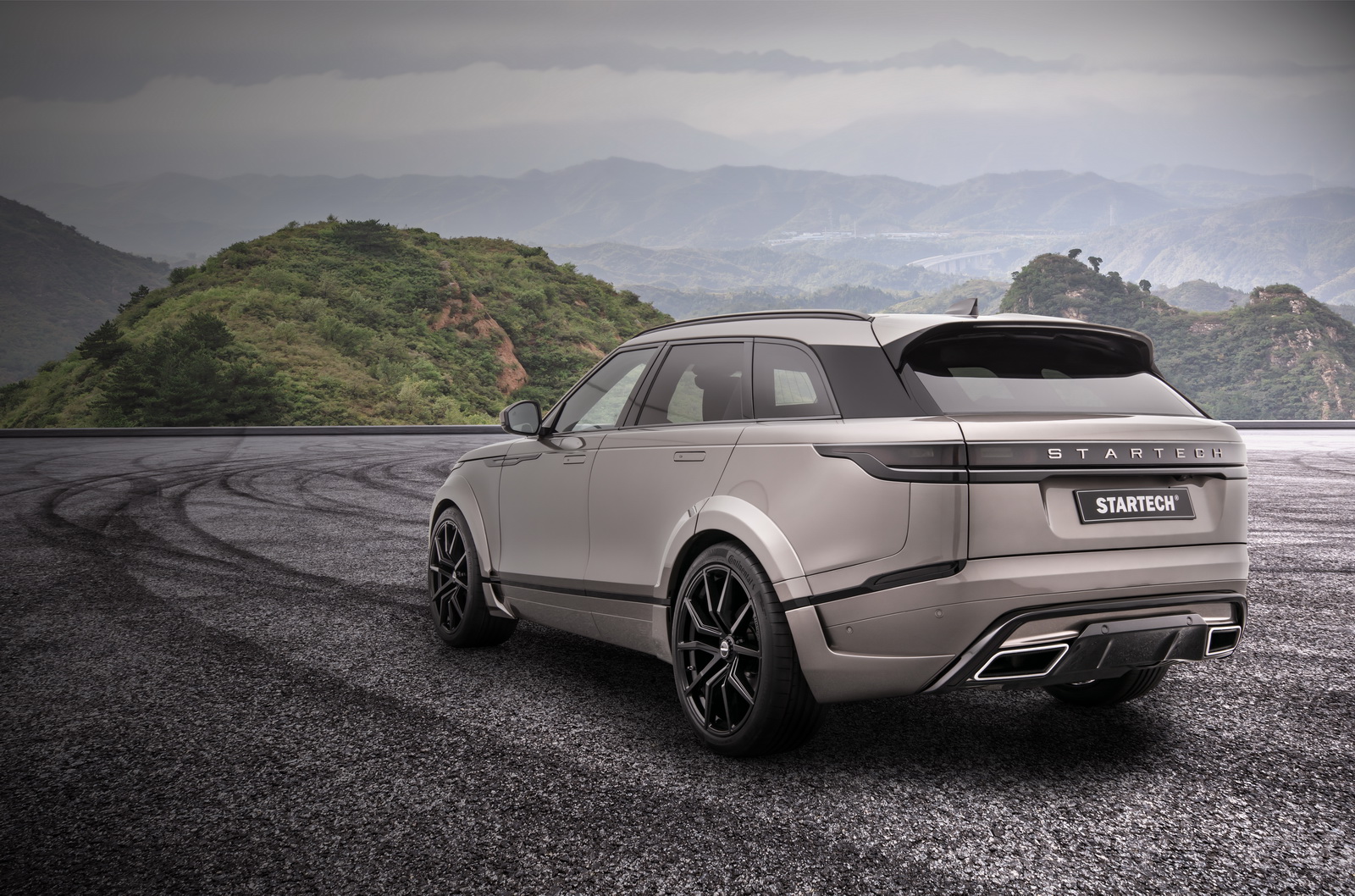 Under the enlarged wheel arches, you can slap on a set of 22-inch STARTECH Monostar M wheels and thanks to the five double-spoke styling makes them look huge.
The appearance is rounded off with the STARTECH ride-height lowering, which is available for all Velar models with air suspension.
The tuner has not forgotten about the sound either as you have the option of adding the Sound XTRA module. This is actually an electronic sound generator that imitates a powerful V8 sound, "which thrills driver, passengers and outside world alike without being annoyingly loud."