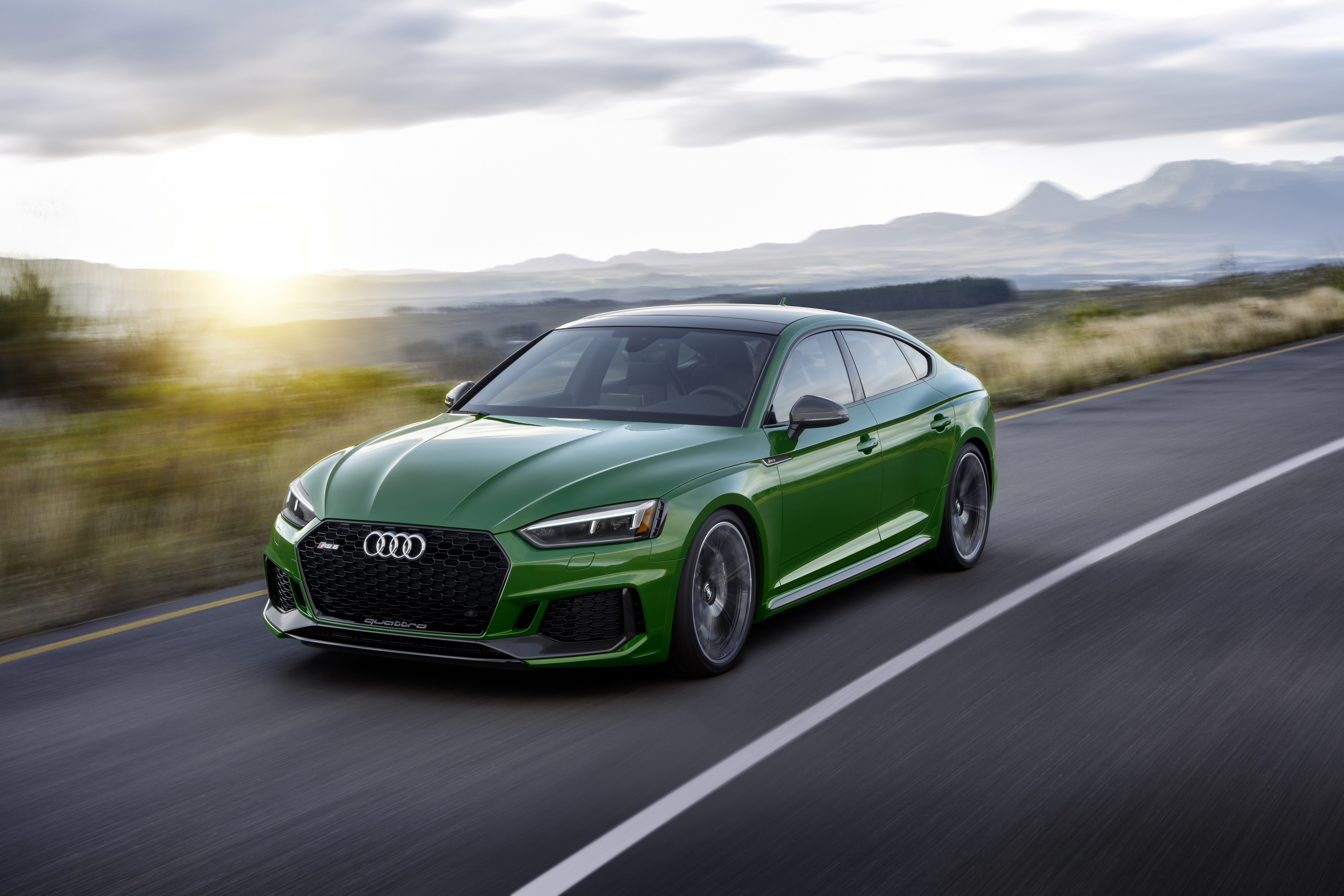 Launched in Sonoma Green Metallic, the new Audi RS 5 Sportback becomes the first Sportback for the RS5 that Audi has made.
"The Audi RS 5 Sportback is more than just an international trade fair novelty – it offers something new to our customers. Our innovative interpretation of a five-door high-performance coupé has neither predecessor models, nor a direct competitor," explains Michael-Julius Renz, Managing Director of Audi Sport GmbH. "The new Audi RS 5 Sportback will carry the RS genes out onto the road."
As expected you get the typical RS styling but can also be customized with the Gloss Black, Carbon, and Matte Aluminum optic packages.
The 2.9-litre TFSI V6 twin turbo engine offers both power and efficiency, and can achieve 444 hp (331 kW). Its maximum torque of 600 Nm is deployed throughout a wide speed range from 1,900 to 5,000 rpm. It can smash the 0 to 100 km/h sprint in 3.9 seconds too.