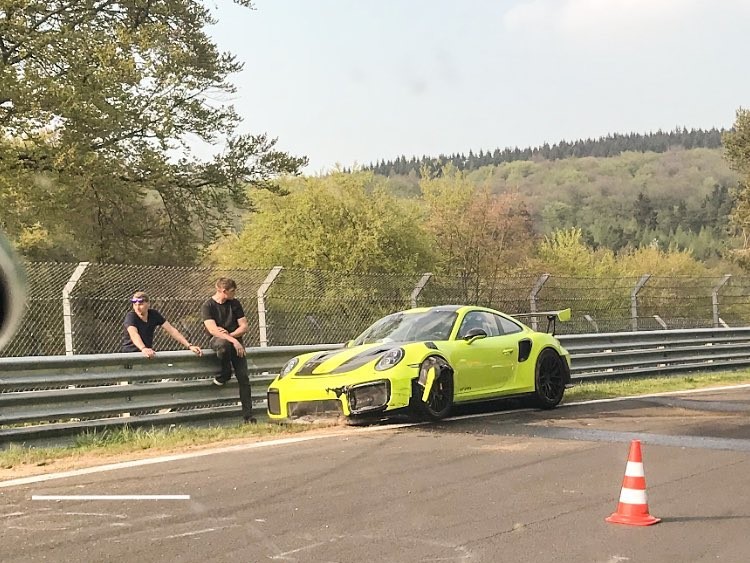 Last year Porsche managed to set a production car lap record around the Nurburgring in the mighty new 911 GT2 RS so naturally some owners will want to see how close they can get to the 6:47 lap set by Lars Kern.
700 horsepower to the rear wheels is no joke and the owner of this stunning Acid Green (not confirmed) example learnt that the hard way. Having only taken delivery of the car three days before the incident makes it that much worse but damage to the Rennsport Neunelfer seems to be fairly minimal so let's hope this anti-garage-queen is returned to it's former glory and resume it's track responsibilities soon.
There are rumors that the driver lost control of the car after hitting a fluid spill on the circuit but at this stage nothing is confirmed.
Nobody was injured in the accident.