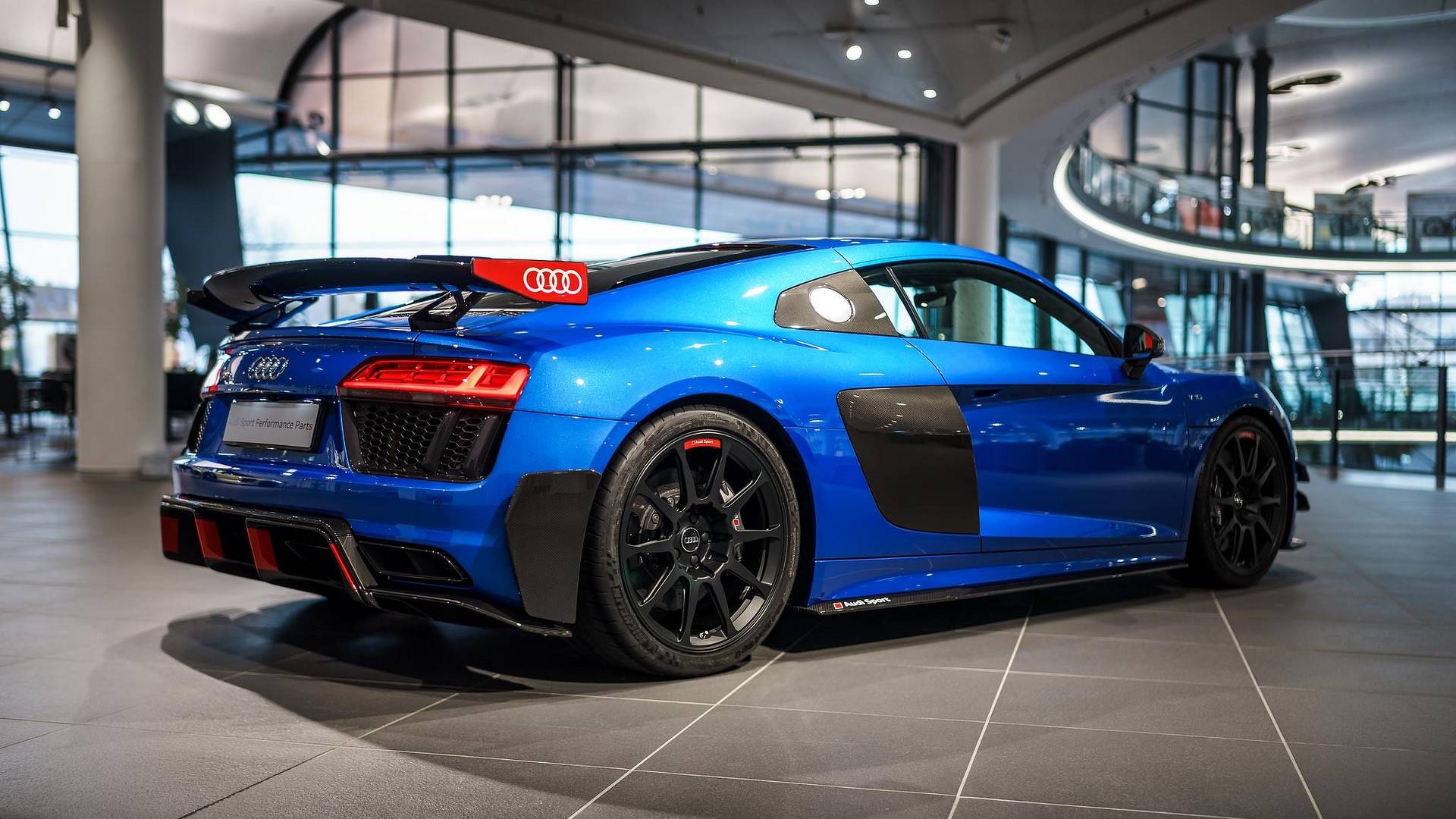 If rumors are to be believed, the Audi R8 and it's stunning naturally aspirated V10 are sadly going the way of the dodo and if you want your supercar to become even more special when this does happen, be sure to tick all the optional Performance Parts when ordering your machine.
This Ara Blue V10 Plus is sitting at Audi Forum Neckarsulm and as you can see it has been dressed in an assortment of optional goodies from the Performance Parts catalog launched by Audi Sport last summer. These additional parts are available for the R8 as well as its baby, the TT RS.
With all these add-ons, one would be tempted to think the car has lost its road-legal status as its design echoes that of the track-only R8 LMS GT4 launched towards the end of 2017.
Sure it is not to everyone's liking but we think it looks sh*t hot and really hope someone in South Africa decides to build something as sensational as this.