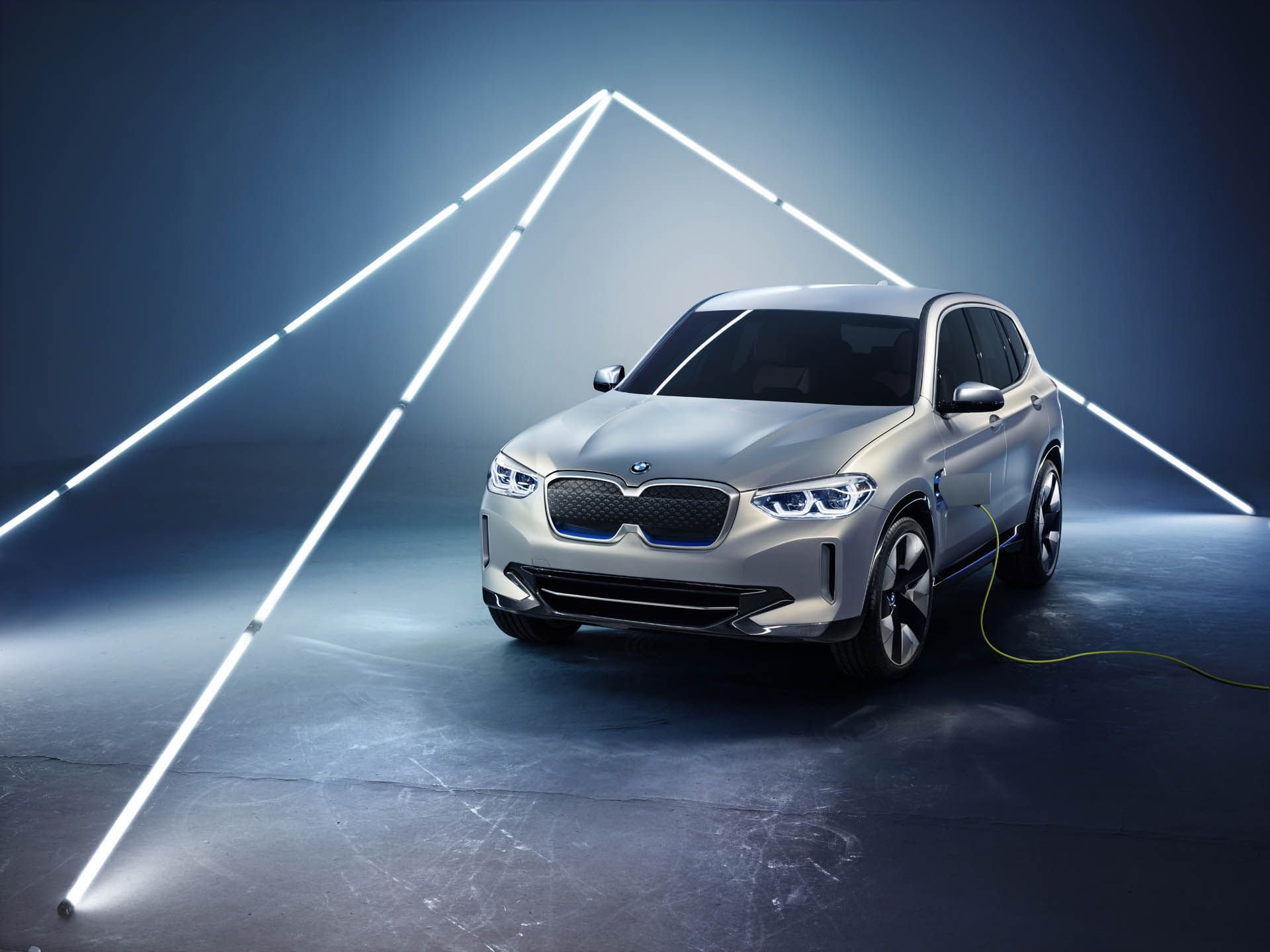 The two current BMW i cars, the i3 and i8, have been kept separate to the main lineup but with the introduction of the Concept iX3 they are now bringing them into the fold.
This concept previews a fully electric version of the compact crossover which BMW like to call Sports Activity Vehicle.
It is pretty evident that the concept is based on the production X3 but without any fossil fuels combusting inside, most of the intakes and vents in the bodywork have been closed off. Just like the Tesla's and other EV's in the world this gives is a more streamlined futuristic appearance. The separate twin kidneys that have historically characterized the front end of all Bimmers have merged here into one shape.
Behind this grill sits an electric powertrain good for 270 hp (200 kW) and thanks to the 70-kWh battery, BMW claim it will do 249 miles (400 km). Plug it into the 150 kW quick-charger and it will be full in just 30 minutes.
More importantly is how modular the fifth-generation electric powertrain is thanks to the fact that it integrates the electric motor, transmission, and control module into one component. This makes it lighter and very easy to swap into other vehicle lineups.