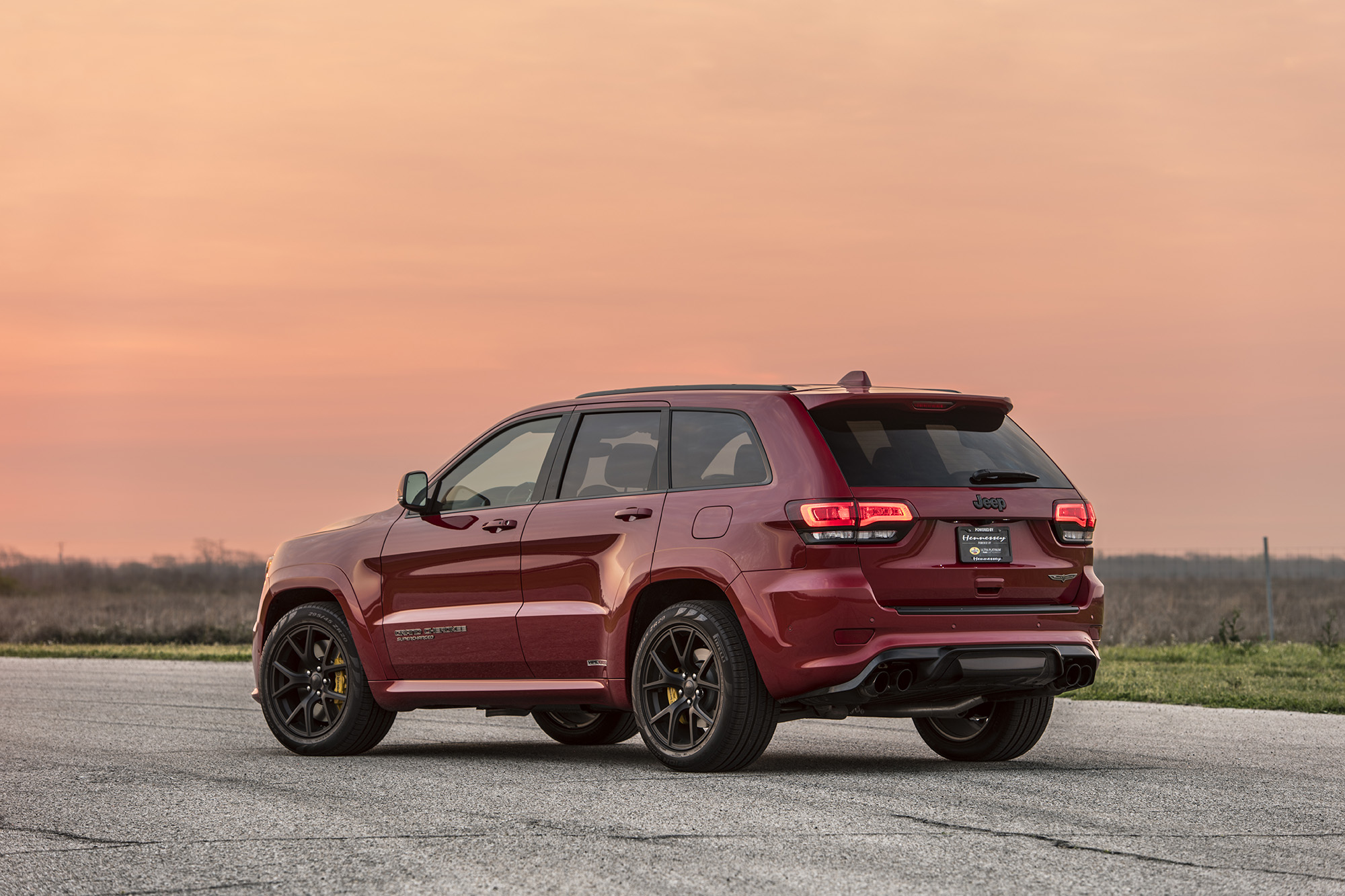 When you think about a high-performance SUV, most minds will flick to the 707 hp Jeep Grand Cherokee Trackhawk but as usual, Hennessey Performance is not satisfied with the standard output and is now offering a new performance package for any owners that want some extra oomph.
From the factory the 6.2-litre supercharged Hellcat V8 packs 707 horses (527 kw) and 875 Nm of torque which is enough for 99% of the owners out there but for the remainder who want more, Hennessey's HPE1000 Supercharged Upgrade, which adds an additional 305 hp (227 kW) to the machine.
So in the end you are looking at an SUV with 1,012 hp (755 kW) and 1,313 Nm of earth-shattering torque. They claim this is good for a 2.8 second sprint to 60 mph and a quarter-mile time of 10.5 seconds.
To get that kind of power from the V8 engine, the package includes;
4.5L Supercharger system producing 14 psi boost
Stainless steel long tube headers
High-flow supercharger bypass valve
Upgraded high-flow fuel injectors
Boost-a-pump factory fuel pump upgrade
HPE engine management upgrade & chassis dyno calibration
High-flow air induction system
You will also get 'HPE1000 Powered by Hennessey' badges all over the car and a signed plaque by John Hennessey in the interior.
Check out their slightly less powerful HPE850 offering on the dyno below.