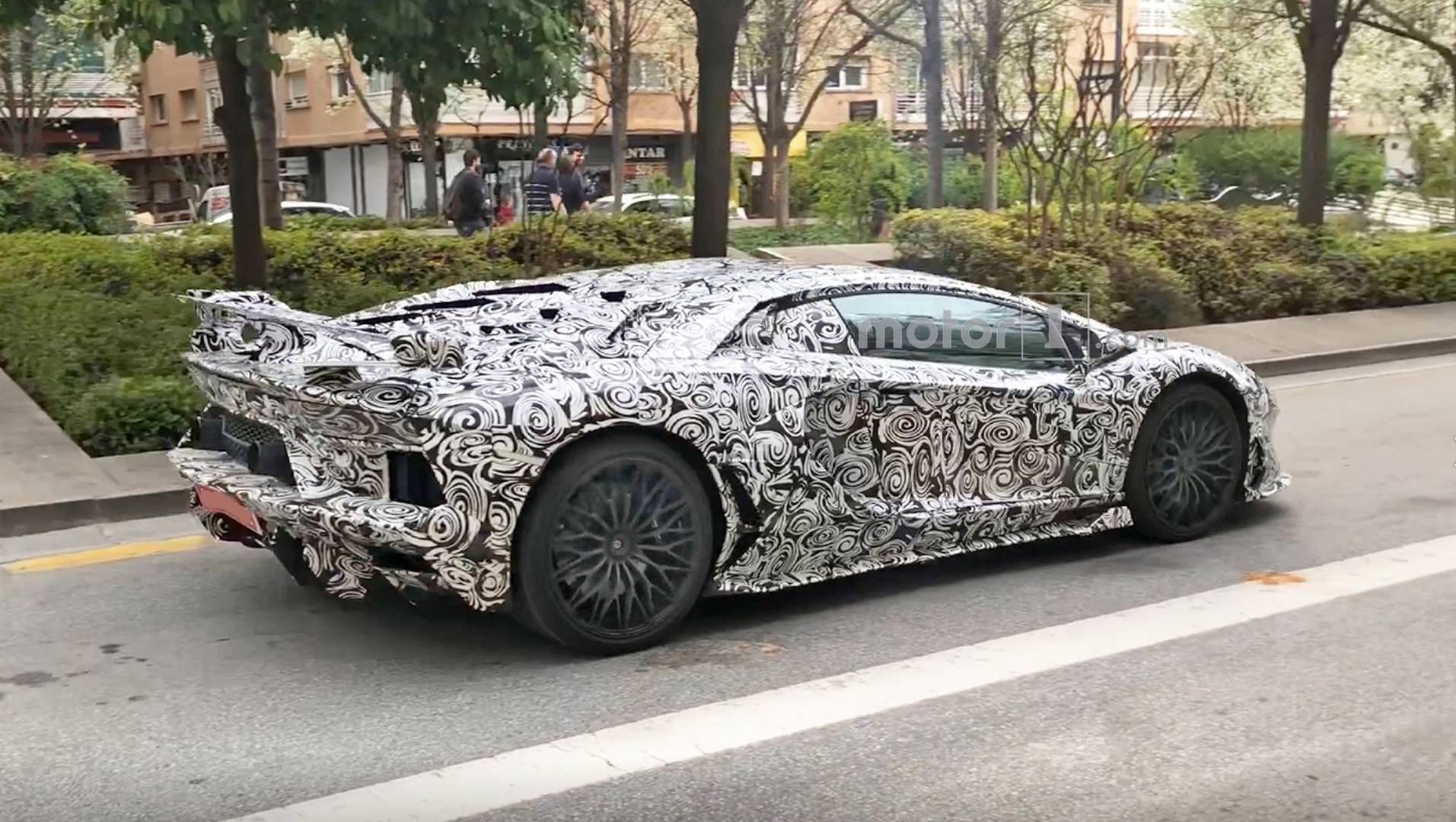 The Lamborghini Aventador SVJ (Superveloce Jota) is expected to debut sooner rather than later so it comes as no surprise to see some mean looking prototypes being testing.
As you can see, there are some notable differences between the standard Lamborghini Aventador and the forthcoming Superveloce Jota when you look at the rear. The biggest difference is the exhaust, which feature bigger pipes that are positioned higher on the rear fascia much like the Huracan Performante.
The other difference lies in the massive rear wing, which has an all-new design over the one found on the outgoing Aventador Superveloce.
Details on this hardcore raging bull remain scarce but we are expecting the 6.5-litre V12 to pump out a whopping 800 naturally aspirated horses. The model is also expected to feature rear-wheel steering like the Aventador S as well as ALA (active aero) just like the Huracan Performante.