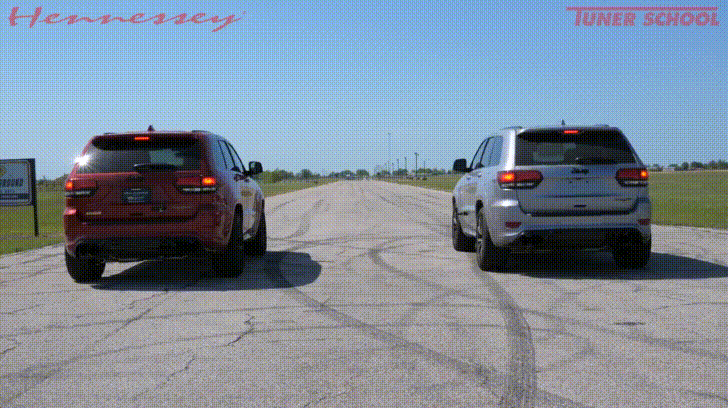 When it comes to turning up the wick on American muscle, Hennessey Performance really do take things to a new level.
We recently discussed their HPE1000 package for the already bonkers Jeep Grand Cherokee Trackhawk and although the video features the lesser HPE850 taking on the stock Trackhawk, this gives us a good indication as to how astonishing the HPE1000 package will be.
The stock truck left the line way faster than the HPE850, which put down a little cloud of smoke. But once it hooks up, there's no stopping it.