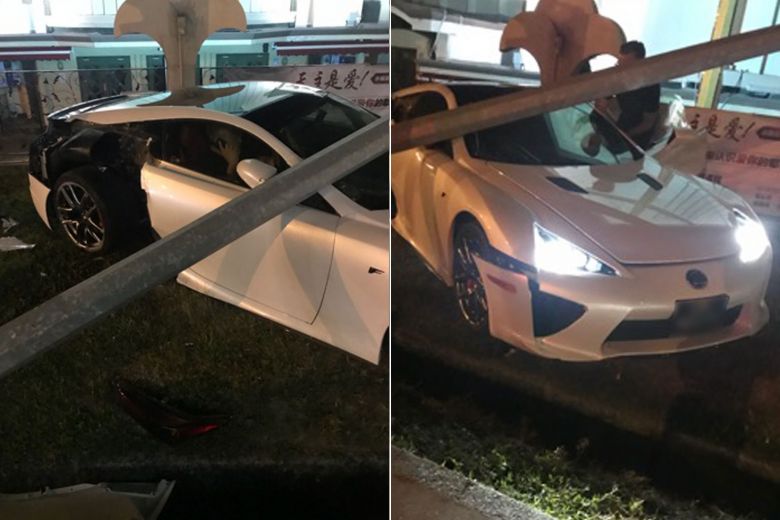 A white example of the limited Lexus LFA has been crashed in Singapore with the incident having being caught on camera.
A video posted on Facebook on Sunday shows what appears to be a white Lexus LFA zipping along the first lane of a road. As you can hear, the driver is not shying away from the loud pedal and as a result the car breaks traction, driver loses control and the V10 supercar hits the curb. After this it veered sharply to the left, cutting in front of a bus and coming to rest after crashing into a lamp post.
As you can see the car has suffered some significant damage to the front and rear but it is not known if it will be scrapped or repaired.
The uploader of the video, Mr Wong, had the following to say;
"When he went past us, he floored the gas pedal and lost control and crashed into the lamp post," he said. "He didn't hit the bus, the bus was just a little too slow."
Mr Wong, a 28-year-old student, said there were two men in the car.
"No one was injured," said the police.
https://www.facebook.com/averywong89/videos/10156247591516992/