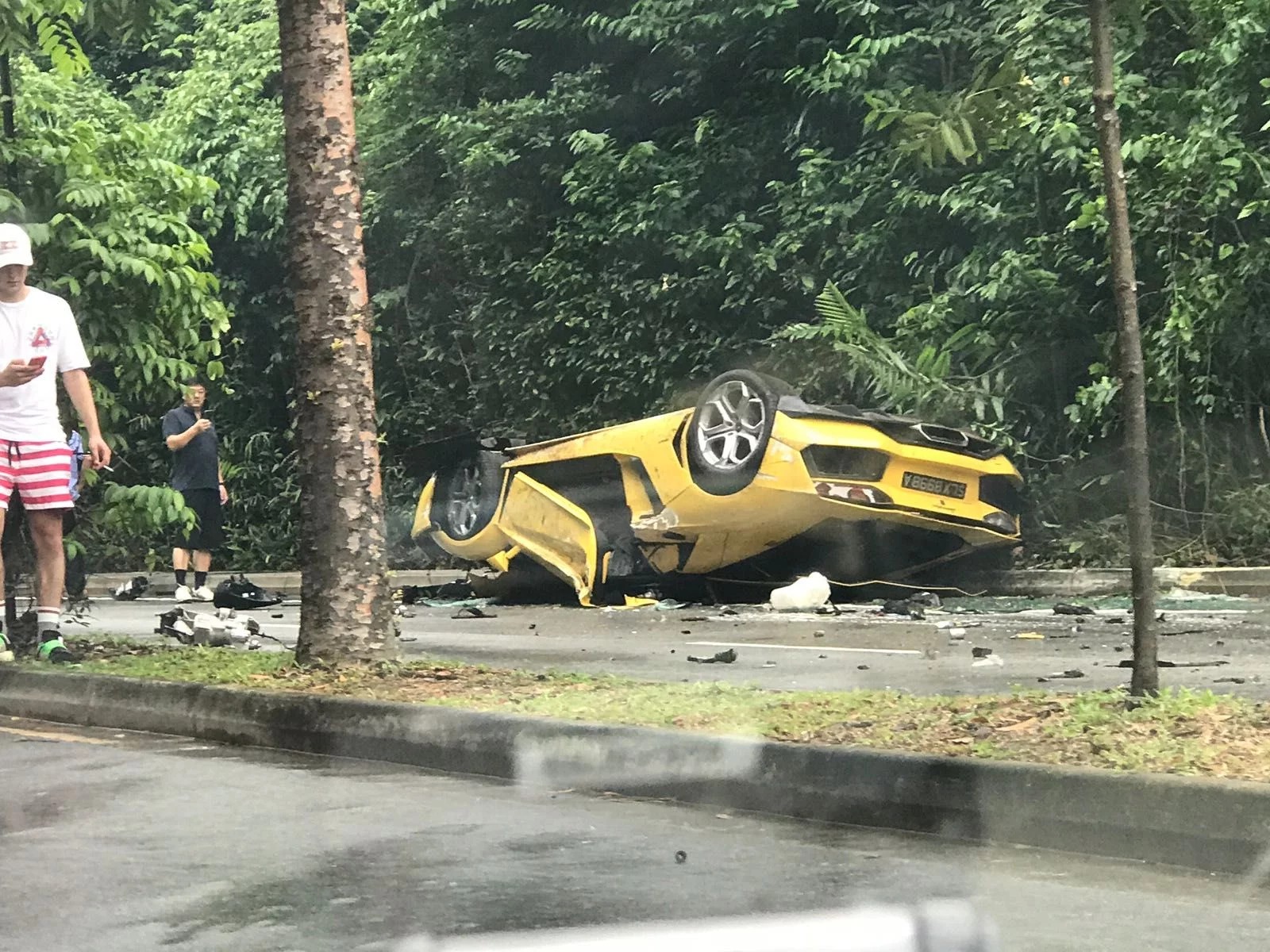 A yellow Lamborghini Aventador has been totaled after colliding with two cars in Singapore and resulting in a roll over crash.
The report mentions police were alerted to the incident on the 28th of May but the exact cause of the crash is not yet known. Three people were transported to hospital with minor injuries.
Judging by the positioning of the two cars in the photo and the damage on the Raging Bull, excessive speed is likely to have played a part in this incident.
The damage sustained to the Aventador is comprehensive. The entire front fascia appears destroyed, much of the undercarriage has been torn to shreds and at least one of the car's doors is heavily dented and scratched. I think this will head to the scrap yard or auctioned off for that mighty V12 power plant in the back.
The other two vehicles involved in the accident were a Toyota Estima and a Mini Cooper. The injured parties were all men.