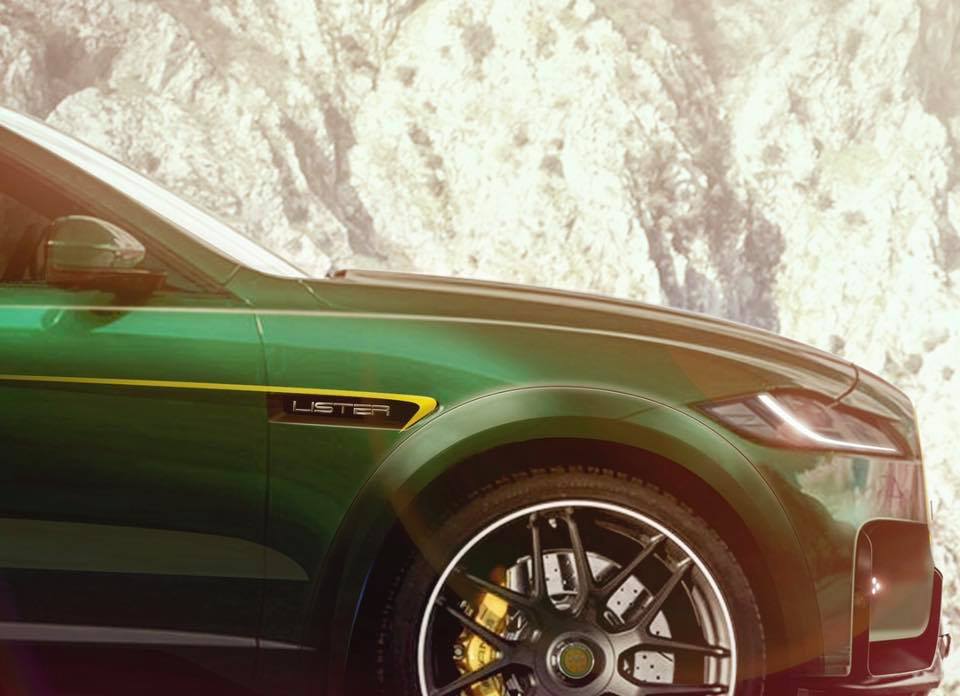 We know Lister Motor Company is capable of producing cars packing a lot of heat but they also start with a significant advantage in the form of SVR models from Jaguar.
We saw their Lister Thunder based on the F-Type SVR and now they are teasing us with what might become the 'world's fastest suv' which is clearly based on the F-Pace.
This new limited-run machine will be heavily modified Jaguar F-Pace SVR and is set to feature a 670 hp (500 kW) engine making it 128 hp (95 kW) more powerful than the stock F-Pace SVR.
While the F-Type R-based Thunder will be limited to 99 models, the as-yet-unnamed SUV is set to feature a larger production run of 250 cars.
https://www.facebook.com/listercars/photos/a.1863558293861032.1073741829.1404430766440456/2034440876772772/?type=3